The Power of the Black Press
2/22/2017, noon | Updated on 2/22/2017, noon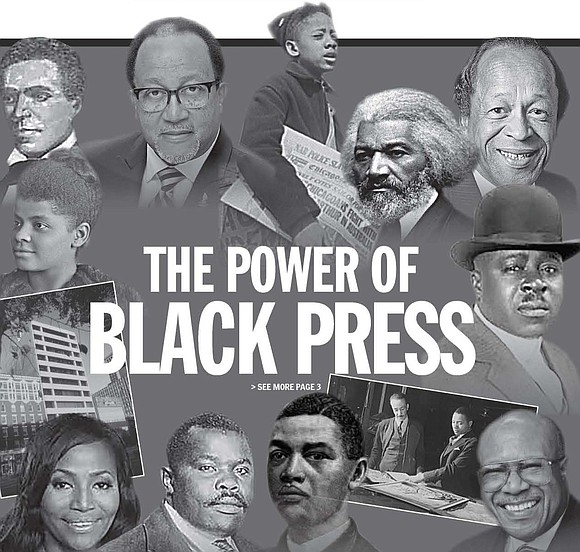 The Power of the Black Press
One of the more powerful strengths the media has is the ability to effect change, both on the social, governmental and political fronts. The power of the press is undeniable and this is especially true of
the black press.
For black readers specifically, the black press has always played an important role in disseminating vital news and information to its target market -- the black reader.
In Chicago, the black press has made its mark, both in terms of being a voice for black people and in terms of entrepreneurship.
Chicago is home to five of the more influential and historical black owned media outlets in the country; the Chicago Citizen
Newspaper (William Garth Sr.), the Chicago Defender Newspaper
(Robert S. Abbott), Johnson Publishing Company / Ebony & Jet Magazine (John H. Johnson), Midway Broadcasting Corporation,
WVON 1690AM (Wesley South & Pervis Spann) and the Crusader Newspaper Group (Dorothy R. Leavell.) The relevancy of the black press continues in 2017 as the nation finds itself operating under new rules and new leadership.
"The black press is more important now in 2017 than it was 190 years ago when the Freedom's Journal was first published in New York City," said Dr. Benjamin F. Chavis, President and CEO of the National Newspaper Publishers Association (NNPA). The NNPA is a trade association of the more than 200 African American-owned community newspapers from around the United States.
"For more than 190 years, the black press has been on the frontlines of not only reporting on the accounts of black people, but African people as well. Now we have to deal with this reaction to having a black man in the White House for the last eight years," Chavis said. "Whenever we make steps forward, there's always a reaction to that," he said.
The Freedom's Journal was the first African- American owned and operated newspaper published in the United States. According to the Wisconsin Historical Society, the Freedoms Journal was circulated in 11 states, the District of Columbia, Haiti, Europe and Canada. It was founded by Rev. Peter Williams, Jr. and other free black men in New York City; it was published weekly and the first issue was published on March 16, 1827. The newspaper's founders selected Samuel Cornish and John B. Russwurm as senior and
junior editors, respectively.
According to the archives at the WHS, Cornish and Russwurm argued in their first issue: "Too long have others spoken for us, too long has the public been deceived by misrepresentations…" All 103 issues of the Freedom's Journal have been preserved and digitized
and can found and read in News bank's African American Newspapers, a commercial online product found in most university libraries.
The Chicago Defender, another voice of the black community, was founded in 1905 and according to Chicago History museum, was considered one of the most important papers of its time. The Chicago Defender played a crucial rolein campaigning and reporting
against Jim Crow violence and influencing blacks from the south to move north. Under the appointed leadership of his nephew, John H.