Black filmmakers press on despite historical exclusion
2/22/2017, noon | Updated on 2/22/2017, noon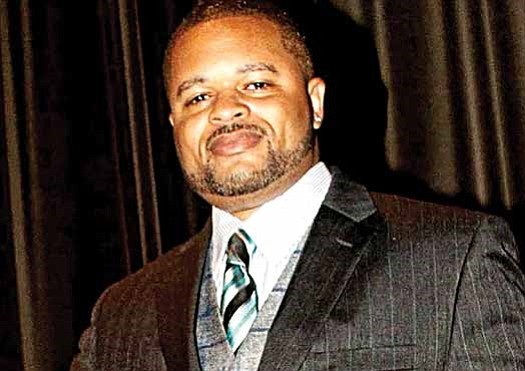 Black filmmakers press on despite historical exclusion
Movies are often ways to not only entertain but to document, record and inform others about important events in history.
Historically the opportunity for black filmmakers and roles for black actors and actresses have been limited. In 2015, the #OscarsSoWhite twitter campaign was began as a result of there being no African American actors, actresses or directors nominated
for an Oscar. Selma was nominated for Best Film and for Best Original Song, but the film's director Ava Duvernay and lead actor David Oyelowo weren't nominated.
The song 'Glory' by Common and John Legend won the Academy Award that year. In a New York Times article, Cheryl Boone Isaacs, president of the academy said, "'Selma' is an exceptional film, which is why I believe that the academy nominated it for best picture.
We are committed to do our part to ensure diversity in the industry. We are making great strides, and I personally wish it was moving quicker, but I think the commitment is there and we will continue to make progress."
A Huffington Post article noted that since the first Academy Awards were held in 1929, just 7 percent of winners in the Best Actor category have been black men. Halle Berry's 2002 win for her performance in "Monster's Ball" made her the first black woman to win the Best Actress award. There has not been a second. The same night that Berry won for Best Actress, Denzel Washington received the Best Actor award for his role in "Training Day." Up until then, the only other black actor to have won the top award was Sidney Poitier, for the 1963 film
"Lilies of the Field." Poitier later received a special Honorary Award at the 2002 Oscars in recognition of his remarkable career.
Blacks have only won Oscars 32 times in the last 87 years. That is 32 out of more than 2,900 winners. In a candid op-ed piece, Chris Rock wrote for the Hollywood Reporter and he said "It's a white industry. Just as the NBA is a black industry. I'm not even saying it's a bad thing. It just is."
During a CNN interview Christine Acham, a University of California-Davis professor said that though conditions have improved in the last 40 years, black filmmakers still struggle to get their films made. "It is always challenging for African-American filmmakers to get funding," Acham said. "It's clearly helped
by the Oprah's and Tyler Perry's of the world, who have their own studios and the ability to greenlight projects, but
outside of that, if you are an independent or a black filmmaker, it is di"cult to get black stories told."
Chicago filmmakers Lonnie Edwards and Lawrence Wallace know all too well the challenges of being in the industry. "There are so many black filmmakers that make solid films even internationally but no one is even talking about them," said Edwards.
Lawrence spoke on the challenges he faces as a black filmmaker, "Financing my projects is always the biggest obstacle. The racial and cultural issue comes into play when trying to get money, locations, and distribution."