AMERICA CHOSE DONALD TRUMP, NOW IT WILL CHOKE ON HIM
Commentary
2/15/2017, noon | Updated on 2/15/2017, noon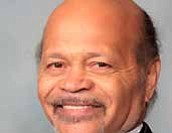 These institutions are trying to bury their failures by putting on a brave face and telling us to hope for the best. But barely more than two weeks into his presidency, Trump has shown America, and the world, what type of abomination he is. His list of hate-filled actions since January 20th are too numerous to list here, but his defunding of Planned Parenthood, his attacks on the A¯ordable Care Act and his Muslim Ban stand out as just a few of his more egregious
policies.
Those of us who feel the oppressive weight of a bigoted Trump administration know better than to drink the Kool-Aid being put before us by the leadership of the major political parties and the corporate media. Things will not get better under Trump. And as unpleasant, inconvenient, costly and dangerous as it is going to be; those of us who care about our own freedom, and the freedom of others, must commit to resisting Donald Trump and his regime.
America is going to choke on Donald Trump; and the
only way the oppressed will survive him will be to not swallow
the poison that is being offered us.
Oscar H. Blayton is an Attorney at Law who practices in
Williamsburg, Virginia.