CHANCE THE RAPPER, JEREMIH AND RISING SINGER DREEZY LEAD NOMINATIONS FOR 36TH ANNUAL CHICAGO MUSIC AWARDS
Nearly 200 Nominees Announced at February 1st Press Conference
2/8/2017, noon | Updated on 2/8/2017, noon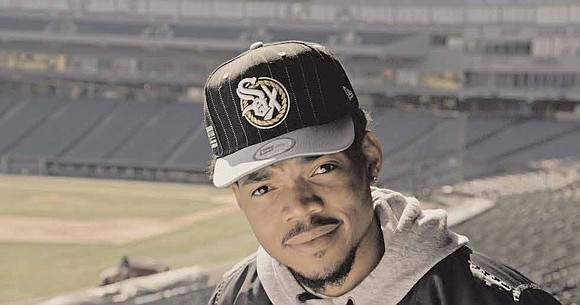 CHICAGO (February 1, 2017) Three millennial musicians lead the
field of nearly 200 nominees in the 36th annual Chicago Music Awards with
three nominations each in three separate categories. R&B entertainer
Jeremih is nominated as Pop Superstar of the Year, best R&B Entertainer
and best Songwriter. Chance the Rapper is nominated as Pop Superstar of
the Year, Best Hip Hop/Rap Artist and best Songwriter. Newcomer Dreezy
is nominated as R&B Entertainer of the Year, Best Hip Hop/Rap Artist and
best Songwriter.
The announcement was made at a press conference held Wednesday,
February 1st a t Kingston Mines Blues Club, 2548 North Halsted Street i n
Chicago. Joining them with two nominations each are Fall Out Boy, nominated as Pop Superstar and Record Producer of the Year, BJ the Chicago Kid,
nominated as Pop Entertainer of the Year and best R&B Entertainer and
newcomer Tink, nominated as Best Female Vocalist and Best Songwriter.
Three of Chicago's leading Caribbean bands Gizzae, Indika and Hurricane
will battle it out for Best Reggae Band and Best Calypso Entertainer of
In addition, two of the artists vying for the title of Best New Entertainer
were also nominated in a second category: Tomiko Dixon as Best Blues
Entertainer and Ravyn Lenae as Most Talented Teen (13-19). The Kingston
Mines was also nominated in two club categories, Most Popular Club and
Best Blues Club.
The Chicago Music Awards pay tribute to Chicago's rich and diverse
musical heritage. Nearly 200 nominees in 39 categories ranging from musicians,
songwriters, producers, clubs, comedians, dancers, and radio stations
among others will compete for the coveted Chicago Music Award in the 36th
annual event. Nominees represent a wide range of musical genres including Blues, Jazz, Gospel, Latin, Classical, R&B, Reggae, Country, Calypso, and Rock among them. In addition, Electronic Dance Music, Steppin', House and Dancehall music are the newest categories. In a new twist this year, dancers will compete before a live audience at the awards ceremony during the Battle of the DJS. Each group will square off against others in their category with the audience deciding the winners.
Now through March 8, 2017, music fans can cast t heir votes at
www.chicagomusicawards.org. Ballots are also available via e
mail at chicagomusicawards@gmail.com, by calling 312/427
0266 and at various sponsor locations, record stores and clubs city
wide. Completed ballots should be mailed to Chicago Music Awards, 1325
S. Wabash Avenue, Ste. 307, Chicago, 60605. Only one vote per person
allowed. Winners will be revealed the night of the awards ceremony. The
accounting firm will verify all categories, votes and winners before they are
officially released.
In addition to the nominees, special Lifetime Achievement Awards will be presented to Dr. Lou Della Evans Reid, revered minister of music at
Fellowship Baptist Church, Hank Zemola, founder and chief executive officer
of Special Events Management (SEM), John Vernon, advertising director,
Illinois Entertainer, Tony Wilson, nationally recognized as "Young James
Brown," and Lonie Walker, entertainer and owner of the Underground
Wonder Bar.
Awards of Honor will be presented to Bobby Braun, Braun Events, Inc. pres ident¦ sound engineer and production expert Ernie Green¦ and special
events director Tracey Williams. All have made significant contributions to
the music industry for 25 to 50 plus years.
The 36th Annual Chicago Music Awards takes place Saturday, March
18, 2017 at the Stephen M. Bailey Auditorium, 1340 W. Washington Blvd.,
Chicago. Doors open at 6:00 pm. S pecial early bird tickets are available now at www.chicagomusicawards.org or www.facebook.com/chicagomusicawards. General admission tickets are $36 (+4 fee)¦ VIP tickets which include the Celebrity Red Carpet and VIP Reception are $55 (+4 fee). For more information call 312 427-0266 or email chicagomusicawards@gmail.com Dedicated to Health Awareness, this event is made possible with the support of the following sponsors: NBC 5 Chicago, Old World Market, Kensey & Kensey Communications, LaFruteria, Inc., Rogers Park Fruit
Market, Kingston Mines Blues Club, All United Imports, Rasta Love Punch,
African Spectrum, Africa USA Today magazine and others.
Nominees were selected by experts in the music and entertainment
industry.