U OF C STUDY EXAMINES GUN VIOLENCE IN CHICAGO
2/1/2017, 4:04 p.m. | Updated on 2/1/2017, 4:04 p.m.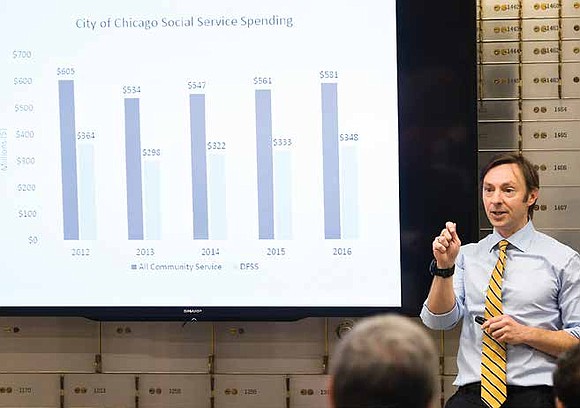 U OF C STUDY EXAMINES GUN VIOLENCE IN CHICAGO
Christopher Shuttlesworth
A new study from the University of Chicago Crime Lab discovered a rise in Chicago's gun violence in 2016. The report shows gun crimes increased from 2015 to 2016, more than any other crimes.
Most of the gun violence committed occurred on the South and West sides of the city, according to the study.
Out of 77 neighborhoods in Chicago, five in the South and West side areas accounted for an even larger share of gun violence than in previous years.
The city of Chicago reported a total of 764 murders in 2016, which was a 58 percent increase from the gun violence in 2015. To make it worse, Chicago's homicide rate is now higher than cities such as New York City, Los Angeles and Houston.
"The most surprising finding was the increase of [violence] that we saw in 2016 was so sudden," University of Chicago Crime Lab Research Director Max Kapustin said. "It happened right at the start of January and it
was pretty much the same throughout the year. " Kapustin said it was important for the University of Chicago Crime Lab researchers to release the study to the public.
"We realize the report does not provide a solution to the gun violence problem," Kapustin said. "We wanted the report to only be a document to show what we know and what we don't know and hope to start a conversation on what we need to do to address to the gun violence."
Mayor Rahm Emanuel has started a two year strategy to combat Chicago's gun violence issue, which includes hiring 516 police officers, 200 detectives, 112 sergeants, 92 field officers and 50 lieutenants (a total of 970). But Kapustin said he still doesn't know if that will be what actually fixes the problem.
"There are a number of potential solutions to stop the gun violence in Chicago," Kapustin said. "But we need to have further conversations with [Mayor Rahm Emanuel] city agencies and officials, community organizations and non-profits organizations to see what the best way to proceed forward would be."