BLACK INVENTORS: CHANGING HOW WE DO BUSINESS
2/1/2017, 12:06 p.m. | Updated on 2/1/2017, 12:06 p.m.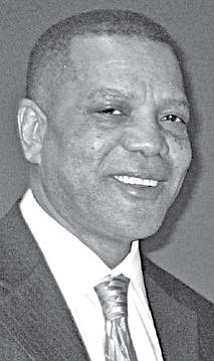 ideas got stolen, or we didn't know how to market our
inventions."
Through CIO, Chicago native, Lawrence Glenn,
owner of GPK Associates Inc. invented a compact disposable urinal container, called "One For the Road," which according to Glenn, will appear in big box stores beginning in February. Recently, Glenn's invention was on display at the Chicago Inventors' monthly meeting. Glenn stated that it had taken more than eight years to perfect his invention, but offers encouragement to inventors to never give up on their dreams.
Creator of the wrap braid technique and a
member of the Chicago Inventors Organization
since 2003, Frances Simmons of Chicago stated that
becoming a member of the inventors' organization
is beneficial and provides support for those seeking
to take their inventions to the next level. "Being
a member of the organization has helped me to
understand that when you do go forth to create
inventions, you just can't sit on the ideas, you must
move forward and take your ideas to the next level.
Membership opens doors, but you still have to work
to get your invention out there."
And what about budding entrepreneurs? Flowers
said CIO has a youth initiative component that
inspires children to become inventors as well.
"Our goal is to plant innovative seeds to inspire
young children to become inventors so they the can
start thinking about how they can make money. It is
our mission to start these types of projects."
For more information about the Chicago
Inventors Organization, please log on to www.
chicago-inventor.org. To order the book "Black Inventors, Crafting Over 200 Years of Success,"
visit, globalblackinventor.com or send an email to kcholmes50 @ gmail.com or info@ globalblackinventor.com .
Safiyyah P. Muhammad
Press releases