BLACK INVENTORS: CHANGING HOW WE DO BUSINESS
2/1/2017, 12:06 p.m. | Updated on 2/1/2017, 12:06 p.m.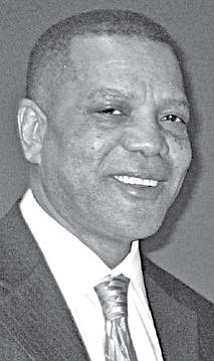 BLACK INVENTORS:
CHANGING HOW WE DO BUSINESS
Over the last 500 years, Black people from Africa,
and their descendents have fully participated in the development of the world's agricultural, business, medical and scientific innovations and inventions.
When citing inventors, few books mention the accomplishments of Black inventors outside the United States. That list often excludes Black inventors from Africa, Australia, Canada, Caribbean, Central & South America, Europe, Russia and the United Kingdom.
But that changed in 2008, with the release of a book called, "Black Inventors, Crafting Over 200 Years of Success," by Keith C. Holmes. The book is now available as an e-book on a number of different eReaders, book distributors, bookstores, educational institutions and libraries, according to a press release on africaresource.com.
As reported on Globalblackinventor.com, the book identifies black inventors from five continents, over seventy countries, including almost all fifty states in the United States. Citing a number of black inventors from 1769 - 2007, the book is one of the most comprehensive works on black Inventors since Henry E. Baker's research on Black inventors in the early 20th century.
While there is documented proof that blacks worldwide have changed the way America and people across the globe do business, black inventor entrepreneurs are also making their impact known in world-wide and in Chicago.
Through an organization called, The Chicago
Inventors Organization, (CIO) formerly known as
the Chicago Black Inventors' Organization, inventorentrepreneurs are finding a pathway into breaking into big box stores while avoiding costly scams.
"To avoid being taken advantage of, the first thing
you need to do is to join an inventors' organization,
said Calvin Flowers.
As the owner, and creator of a cell-phone security
jack company and President & Founder Chicago Inventors Organization (CIO), Flowers speaks from experience.
Flowers found credible help to market his own invention and later created Tel-Loc, a company that
produced his Security Jack products. The Security
Jack invention device locked touchtone phones and
internet services. Flowers' business sky-rocketed, and
he sold more than $1 million worth of products to
Walgreens.
But that success didn't come with out paying a price. He shares his remarkable story on CIO's website at chicago-inventors.org where he explains how necessity truly became the mother of invention.
Flowers advises inventors to be fully engaged in the process of getting their invention to the marketplace. "You want to be hands on in every step of your project. You may have to hire people to help you, but at the end of the day, you have to understand the full details of your invention. You can get taken advantage of when you're not a good negotiator."
Though Blacks have made significant contributions in the way of inventions, Flowers said many Blacks haven't received credit for their inventions.
"At the heart of our organization, we still have a
focus on Black inventors. As Blacks, we have always
been inventive people and our contributions and
inventions were never recognized. The reason why we
couldn't move forward with our inventions is that our