Home State Health Donates Van To Shoes From The Heart
12/27/2017, noon | Updated on 12/27/2017, noon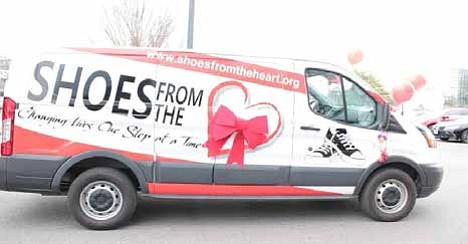 Home State Health Donates Van To Shoes From The Heart
CHESTERFIELD, Mo.-- Home State Health was honored to unveil a
new van to the Shoes from the Heart organization. Home State donated the
van on December 5 so the non-profit can continue its mission of providing
new shoes to children in need throughout the state of Missouri.
Shoes from the Heart has provided over 30,000 shoes to children in Missouri this year. This new van will allow Shoes from the Heart to reach even more children
throughout the state. Often times, children receive their first pair of shoes from the organization.