MASK Lights up Englewood Neighborhood
12/20/2017, noon | Updated on 12/20/2017, noon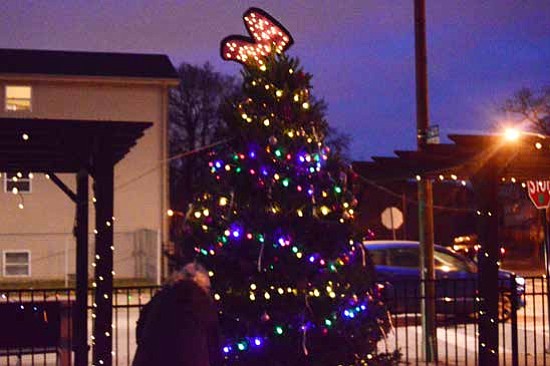 MASK Lights up Englewood Neighborhood
By Christopher Shuttlesworth
MASK, Mothers/ Men Against Senseless Killings, is planning to host their third Annual MASK Holiday Bash on Dec. 23, to donate toys, baby products and enjoy games and dinner in Englewood at Harvard Elementary School, 7525 S. Harvard Ave.
MASK was established in 2015 by a group of caring mothers who decided to put more eyes on the streets, interrupt violence and crime and teach children how to grow up as friends rather than enemies with small cookouts and intentional love.
"We do this because it's our neighborhood and we see the people on the block as an extension of our family," MASK Organizer Tamar Manasseh said. "It's not a job that we do when we sit out there but this is us taking care of our families."
Manasseh explained that the MASK Holiday Bash will be a way to just give back to the community with no questions asked and helped every Englewood resident have a special Christmas holiday.
"We want to make sure that the same way our kids have a good holiday with gifts; we want to make sure all of the rest of the kids do the same," she said. "This can make a difference and we can't take for granted that everyone will get Christmas presents or have a Christmas tree or even have a meal to eat."
MASK primary mission and goal continues to be initiated through building stronger communities with a focus on: Violence Prevention, Food Insecurity and Housing.
"I used to think my greatest accomplishment was raising two happy, healthy children in Chicago, where so many other mothers are denied that right," Manasseh said. "Then I sat in a lawn chair on a street corner and extended the love I have for my kids to someone else's."
Additionally, MASK partners to ensure that community members have access to necessary city services, opportunities for education & professional skills growth, and economic development. For more information, visit http://ontheblock.org/.