Long Time Lansing Resident Elected to South Suburban College Board of Trustees
12/13/2017, noon | Updated on 12/13/2017, noon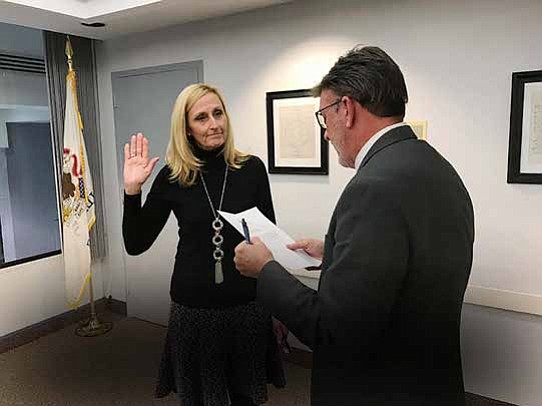 Long Time Lansing Resident Elected to South Suburban College Board of Trustees
By: Katherine Newman
The Board of Trustees of South Suburban College (SSC) held a special meeting on Nov. 16 to fill a vacant seat within the board. In a unanimous vote, Vivian Payne was appointed to the position and sworn in immediately.
"I'll start each day with a commitment to helping the college succeed in it's mission to provide the best education possible for every student and while doing, so I'll keep a close eye on the tax payer dollars," said Payne.
Payne currently serves as Lansing's Village Clerk and sees her experiences in local government as an asset to the SSC board.
"I think one important strength I have is a solid background in serving the public, both on a professional level and and of course on a volunteer basis," said Payne.
Payne has been a resident of the SCC district for over fifty years. She is currently President of the Lansing Business Women's Association, past Executive Director of the Lansing Chamber of Commerce and past Secretary of the Planning & Zoning Board of Appeals, according to SSC. Payne will continue to work as Village Clerk of Lansing while serving on the board at SSC and said that she "[doesn't] see any conflicts at all."
"My position as Village Clerk is a full time position, but serving as a trustee is one board meeting a month and then also preparing for that meeting," said Payne.
Payne hasn't attended her first board meeting yet, but is looking forward to meeting with students, staff, and other board members to see what can be done for SSC and the community.
"I would like to work with the other trustees on the college board to make the college the best that it can be for all the students and for all the communities that it serves," said Payne.
South Suburban College is located on 15800 S. State Street in South Holland, IL. For more information visit www.ssc.edu