Chatham Initiative Hosts Youth Photo Contest
12/13/2017, noon | Updated on 12/13/2017, noon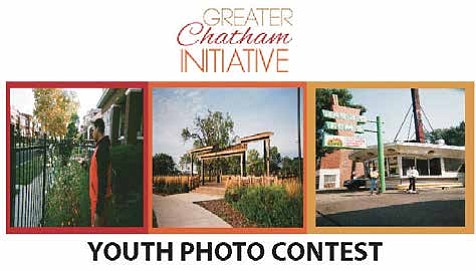 Chatham Initiative Hosts Youth Photo Contest
By Christopher Shuttlesworth
The Greater Chatham Initiative (GCI) is hosting a youth photo contest where
each youth contestant took a snapshot photo of what they thought displayed a positive narrative of local communities including Auburn Gresham, Avalon Park, Greater Grand Crossing and Chatham.
Nedra Fears, GCI's Executive Director, explained that GCI's youth service committee recently proposed that GCI host a youth photo contest. Fears said over 100 photos have been taken by local youth but only the top three photos will be ranked by the community.
"We wanted to see how the youth saw our community and use the pictures in various media outlets to promote how the community looks through our youth's lenses," she said.
The individuals who took the three top photos will be awarded by the number of community votes received, according to GCI. The 1st Place Winner will
be given $500; the 2nd Place Winner $250 and the 3rd Place Winner $100.
Fears said citizens who live in the Greater Chatham area enjoy where they live and wanted to share their perspectives and their experiences with the world.
The Greater Chatham Initiative was designed to connect and align residents and businesses of Greater Chatham with the Chicago region's next economy growth opportunities. GCI revitalizes and upgrades housing, stabilizes underwater homeowners and enables new homeownership.
"Photos are a great way to get the positive news about our day-to-day existences out and how we enjoy living here," she said.