Dolton 149 School District Lowers Property Tax Levy
12/6/2017, noon | Updated on 12/6/2017, noon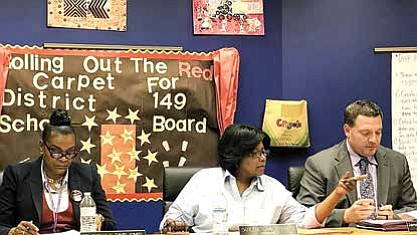 Dolton 149 School District Lowers Property Tax Levy
By: Katherine Newman
The Dolton School District 149 board of education voted on Oct. 26 to lower the
aggregate property tax levy for the district by $19,000. The lower tax levy is payable for the 2017 tax year.
The decreased tax levy was possible by refinancing existing bond debt held by the Calumet City-based school district.
"Back in the spring of 2016, the school board took advantage of lower interest rates and decided to restructure some existing, long-term Dolton 149 bond debt, enabling the board to reduce the new property tax levy that pays for that debt," said Darlene Gray Everett, Dolton 149 school board president.
Residents of the school district will see a moderate reduction on the school portion of their 2017 taxes, which will be billed in May of 2018.
"The reduced tax levy by the school board means that the district will collect $19,000 less in property taxes next year, providing relief to taxpayers," Gray Everett said.
"The school board would like to send an encouraging message to potential new homeowners and families for whom property taxes is an important decision when
buying a home in our community."
Gray Everette believes it is her responsibility, as school board president, to protect the money of taxpayers.
"The Dolton 149 Board of Education is committed to being good stewards of taxpayer money, which is a guiding principle that we take seriously when we, the
elected board members, make decisions on spending and taxes," said Gray Everette.
Gray Everette will continue to operate with this mentality and work for residents of Dolton 149 school district."Wherever we can save taxpayers money, we'll
do it," said Gray Everette.
For more information on the school district and a schedule of future school board meetings, visit www. schooldistrict149.org