The Coalition to Transform Advanced Care Hosts Advanced Illness Summit
12/6/2017, noon | Updated on 12/6/2017, noon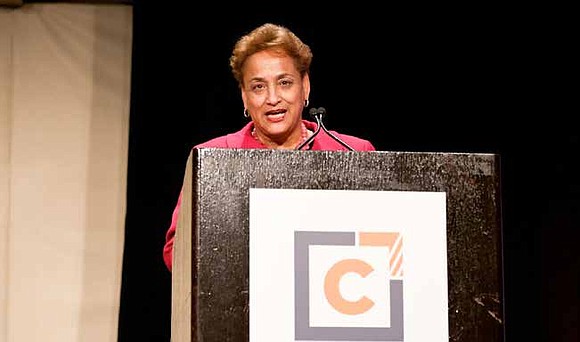 The Coalition to Transform Advanced Care Hosts Advanced Illness Summit
By Christopher Shuttlesworth
The Coalition to Transform Advanced Care (C-TAC) recently hosted its fourth Annual National Summit on Advanced Illness with over 400 healthcare leaders from across the nation and both aisles to discuss innovations in the field.
C-TAC's 2017 Summit's theme, "Accelerating the Movement," encapsulates the current state of advanced illness care in America where industry pioneers are developing new methods of care delivery, but entrenched institutional barriers
inhibit all Americans from accessing care that aligns with their values, needs and respects their dignity, according to C-TAC.
"The National Summit on Advanced Illness care is C-TAC's premier event that brought together leading advocates and stakeholders from across the country who share a common vision that all people with advanced illness deserve comprehensive, person-centered care," Nick Martin, C-TAC's Communications and
Outreach Director said. "This event allowed participants to learn about innovative programs from across the country, share best practices, and connect with others in their community doing this work."
The Summit program drew from C-TAC's
recently launched the 'Campaign to Transform Advanced Care,' which emphasizes opportunities to reform the federal legislative and regulatory infrastructure, seeks to create new avenues of support for family caregivers across the nation, and aims to reinvigorate state- and community based coalitions advancing the movement at the grassroots.
"This change doesn't happen in Washington, D.C." Martin said. "It happens in communities where people and families interact with their doctors, support providers, and local leaders.
With that in mind, we catered a variety of Summit programming to local leaders who want to be resources to people living with advanced illness in their communities."
He continued to explain that C-TAC's 2017 Summit held sessions devoted to understanding the need of advocates interested in starting these programs and how C-TAC can help drive momentum through their Campaign to Transform Advanced Care.
"We also hosted a session that showcased four programs from around the country that can serve as models for others to build capacity on the ground," Martin said. "We will continue these discussions throughout the year and help develop new leaders in the space ahead of the 2018 Summit in Denver."
For more information, visit http://www. thectac.org/.