Robbins 100th Year Celebration and 19th Annual Back to School Festival & Parade
8/30/2017, noon | Updated on 8/30/2017, noon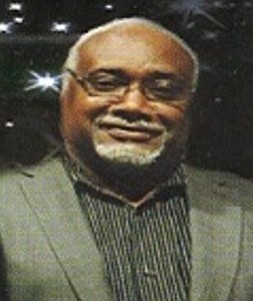 Robbins 100th Year Celebration and 19th Annual Back to School Festival & Parade
The Mayor of Robbins, Tyrone Ward would like to invite you to the Village of Robbins' 100th Year Celebration and 19th Annual Back-to-School Festival & Parade.
We attract around 5,000 visitors to the Village of Robbins each fall for this annual family event. This event attracts
celebrities, politicians, and many other dignitaries because of the overwhelming magnitude of spectators that fill the streets early to view the parade each year. This year our festival takes place from September 1st – September 3rd, 2017 at 13800 S. Trumbull Ave., Robbins, Illinois 60472.
The festival will feature performances and entertainment from a variety of groups, a youth an adult basketball tournament, food and craft vendors, youth activities, and some of Chicago Southland's best choirs and singers.
Robbins Pre-Labor Day Parade is Sunday, September 3rd at 2:00p.m. Our parade is one of the biggest events of the festival weekend. Furthermore, our Parade has earned the honor of being one of the largest African American parades in the Chicago Southland area complete with marching bands, floats, free school supplies, and let's not forget candy! Our annual parade is surpassed only by the Annual Bud Billiken Parade. This is an experience you do not want to miss!
Festival Schedule
Friday, September 1, 2017
100th Year Celebration
Steppin Music for Steppers By:
THE KING OF STEPPIN MUSIC
DJ SAM CHATMAN
DJ FLAME
House Music for House Heads
THE KING OF HOUSE MUSIC
FARLEY JACKMASTER FUNK
DJ GEORGE J – DJ BOXX
5:00 p.m. – 11 p.m.
Saturday, September 2, 2017
YOUTH DAY
12 Noon - 5 p.m.
(Games, Rides, Bouncers, etc.)
ROBBINS CENTENNIAL CELEBRATION at 6 p.m.
Sa'Rayah (The Voice)
Past Life
Gifted Keys
Jennifer Johnson
A.C. Green
Sunday, September 3, 2017
Parade starting at 2:00 p.m.
Gospel Concert after the parade at 4 p.m.
Gospel Concert Performers:
Angela Martin
LXW Chicago
VKMI Unity Choir
Stars of Heaven
Willing Souls
Kennedy Rush
Ron Poindexter
Divine Purpose
Robbins Gospel Choir
Mary Hampton
Larry Jones