Reassessment Notices Mailed to Thornton Township Taxpayers
8/23/2017, noon | Updated on 8/23/2017, noon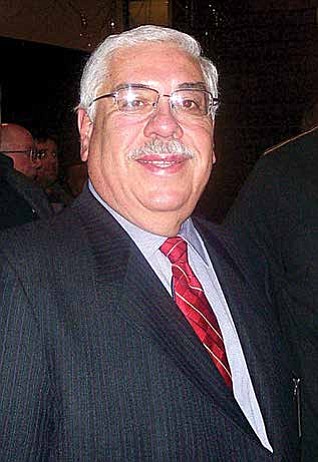 Reassessment Notices Mailed to Thornton Township Taxpayers
Chicago - Cook County Assessor Joseph Berrios has announced that reassessment notices have been mailed to over 53,000 single-family and 15,000 condominium homeowners in Thornton Township. Reassessment notices contain proposed values for Property Tax Year 2017, which will be reflected on Second-Installment Tax Bills to be mailed and due
in the summer of 2018.
"If taxpayers in Thornton Township wish to appeal their reassessment values, they should do it now and not wait until the following year when
these new Tax Year 2017 values are reflected on Second-Installment Tax Bills mailed in 2018," Assessor Berrios said.
"I encourage taxpayers in Thornton Township to review their notices
carefully and file appeals if they feel their proposed reassessment values are not fair and accurate."
Each year, the Cook County Assessor's Office reassesses one-third of the
nearly 1.8 million parcels of property located in Cook County. "Assessed Value" is the portion of a home's estimated total Market Value on which taxes are calculated. For homes, "Assessed Value" is 10% of Market Value; businesses' Assessed Value is 25% of Market Value.
In this tax year, the Assessor's Office is reassessing properties located in South Suburban Cook County. Thornton Township is the fifteenth township to be mailed in the 2017 reassessment of South Suburban Cook County.
Among the findings from the Thornton Township reassessment:
The real estate market is healthier. Better market value, naturally, results in increased Assessed Value.
The median sale price for single-family homes and other non-condo residential properties increased from $78,500 in 2014 to $84,600 in 2016.
The median Assessed Value of homes increased to $8,481 in 2017, from $7,848 in 2014 -- a median percentage increase of 6.58% The proposed assessments of condominiums in Thornton Township reflect a median increase of 1.02% in Assessed Value. Again, a stronger market results in increased Assessed Value.
As always, tax years are billed and due for payment in the following calendar year. The time to file appeals on these proposed assessments is
now, however, when the reassessment notices are received. The deadline for appeals for Thornton Township is September 15, 2017. Assessor Berrios
stressed that homeowners do not need an attorney to file an appeal. There is no fee.
A single-family homeowner may compare his or her assessment to those of similar homes. The proposed assessments for Thornton Township will
be published in the South Suburban Citizen on August 30, 2017.
The Assessor's web site (www. cookcountyassessor.com) also allows taxpayers to search for assessment information on reassessed properties. Anyone may search for assessment information using a 14-digit Property Index Number (PIN) or by typing in an address.
Homeowners can check their property's characteristics and search for information on similar properties to use as comparables if they choose to appeal their Assessed Values.
Residential taxpayers may also file an appeal online, and the Assessor's web site allows them to search for comparables and add those comparables to their online appeals.
In addition to the standard assessment information, Assessor Berrios' redesigned reassessment notice includes: Estimated fair market value of the property Assessment history for the property Transactions from the Recorder of Deeds Office History of tax payments Photo of the property "My primary goal as Assessor continues to be the fair and equitable assessment of properties in Cook County.
I will also continue to work to make the assessment process easier to navigate for taxpayers in Thornton Township and throughout the County. We provide all the tools necessary to determine if their assessments are accurate," Assessor Berrios said.
He added, "We will continue to work to ensure no one in Thornton Township or elsewhere in the area pays more than his or her fair share of property taxes."