COULD NEW YORK WORKER-OWNED GREEN BUSINESS MODEL BE A SOLUTION FOR IMPROVING ENVIRONMENTAL CONDITIONS FOR BLACKS NATIONWIDE?
4/19/2017, noon | Updated on 4/19/2017, noon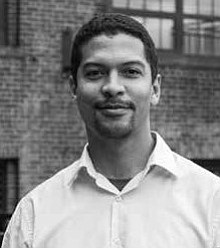 COULD NEW YORK WORKER-OWNED GREEN BUSINESS MODEL BE A SOLUTION FOR IMPROVING ENVIRONMENTAL CONDITIONS FOR BLACKS NATIONWIDE?
By Christopher Shuttlesworth
In the middle of political debates on the right and left over whether climate change is real, environmentalists everywhere are organizing in their communities and around the world to
make their voices heard and say they will hold their elected officials to the highest standards of honesty, fairness, and integrity when they march on Washington, D.C. on Earth Day coming up in just a few days.
A yearly event, Earth Day is recognized annually and is a time to observe and reflect on the importance of protecting the earth.
In celebration of Earth Day this year, organizers from the Earth Day Network and the March for Science, are co-organizing a rally and teach-in on the National Mall in Washington, D.C.. on April 22.
The day's program will include speeches and trainings with scientists and civic organizers, musical performances, and a march through the streets of Washington, D.C. The crowd
will gather at 8:00am, and the teach-in will begin at 10:00am., according to earthday.org.
Using the teach-in concept deployed for the very first Earth Day in 1970, the rally and teach-in on the National Mall will focus on the need to hold the nation's leaders – both in science and in politics – accountable for what happens to the earth.
While organizers continue to rally and fight for environmental justice, black environmentalists have been a part of this struggle long before environmental disasters like Katrina and the horrific water crisis in Flint, Michigan occurred. Leaders in the movement like Rev. Lennox Yearwood Jr., president and chief executive officer of the Hip Hop Caucus discussed why the new generation should be concerned about standing up for science when he was quoted on earthday.org as saying, "From George Washington Carver to Mae Jemison, African American scientists have made
tremendous contributions to America since its inception. That is why it is imperative and critical for the Hip Hop Caucus and young people of color to not only stand up for scientists, but to ensure that their work is protected and respected for future warming trends and what's the potential effects on blacks? "Multiple studies published in peer-reviewed scientific journals show that 97 percent or more of actively publishing climate scientists agree: Climate Warming trends over the past century
are extremely likely due to human activities " according to climate.nasa. gov.
Moreover, the National Association for the Advancement of Colored People (NAACP) Climate
Justice Fact Sheet reports that, "78 percent of African Americans who live within 30 miles of a coal-fired power plant will experience illnesses compared to 56 percent of non- Hispanic whites. More so, climate change is known to increase heatrelated deaths by at least 90 percent for African Americans who live in inner cities."
Top, black environmentalists recognized on BET.com recently have been busy too and their work demonstrates just how important issues related to the environment are important to blacks.
One of those environmentalists is Omar Freilla, founder of Green Workers Cooperatives, who said, climate change should be important to black people because blacks are the ones who will feel the burden of climate change more so than whites. But Freilla stressed that environmental problems have been an issue long before conversations about climate change ever existed.