New Entrepreneur Seminar for Students at Dyett High School
4/12/2017, noon | Updated on 4/12/2017, noon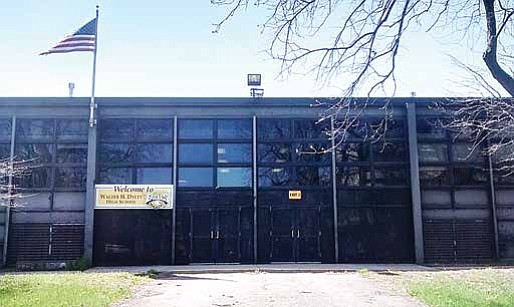 New Entrepreneur Seminar for Students at Dyett High School
(CHICAGO) - Congresswoman Maxine Waters (D-CA), will keynote the Phenomenal Woman Awards Dinner on Thursday, April 6, paying tribute to ten outstanding Chicago area women whose excellence in a variety of
fields commands recognition. The event is the kicko•ff to The Black Women's Expo (BWE), one of Chicago's most anticipated annual experiential events, and will be held at the Hyatt Regency Chicago, 151 E. Wacker Dr., Crystal Ballroom beginning at 6:00 p.m.
Congresswoman Waters, who represents California's 43rd District, is considered by many to be one of the most powerful women in American politics today. She has gained a reputation as a fearless and outspoken
advocate for women, children, people of color and the poor.
First elected to the U.S. House of Representatives in 1990, Congresswoman Waters represents a large swath of South Central Los Angeles. She serves as the Ranking Member of the House Committee on Financial Services, and is an integral member of Congressional Democratic Leadership.
Congresswoman Waters serves as a member of the Steering & Policy Committee, and is also a member of the Congressional Progressive Caucus and member and past chair of the Congressional Black Caucus
(CBC).
The 2017 Phenomenal Woman honorees are: MBIB Determination is Power Award - Jerline Lambert, Lambert's Realty; MBIB Fearless Leader
Award – Jolinda Wade, New Creation Binding & loosing Ministries; MBIB Catalyst Award – Diane Latiker, Kids O•ff The Block; MBIB Inspire the Youth Award – Cosette Yisrael, LUV Institute; MBIB Knowledge is Power Award – Lisa Rollins, UNCF; My Beautiful is Igniting Change for Greatness Award– Barbara Bates, The Barbara Bates Foundation; Woman of Valor Award –Lori E. Lightfoot, President, Chicago Police Board; MBIB Luminary Award – Rona Fourte, Walgreens; Vanguard of Health Award, Debra Vines, The Answer, Inc.; Launa T. Thompson Spirit Award – Toi Salter, Salter Financial Management.
"The Phenomenal Woman Awards allow us to showcase women in our community who are leading in a manner that makes us all proud," says Merry Green, founder of the event. "The Black Women's Expo is about celebrating the strength, savvy and significance of African American women." We are particularly excited to have My Black is Beautiful serve as a presenting sponsor of this year's Expo, and join us at the Phenomenal Woman Awards."
"Since its inception a decade ago, My Black is Beautiful has provided a powerful platform for African American women to ignite change within their communities and work to redefine beauty standards," says Verna Coleman-Hagler, Brand Manager of My Black Is Beautiful. "We're
honored to support this special evening and shine a deserving spotlight on each of the award recipients whose achievements are leaving an indelible mark on our society."
The Black Women's Expo o•ers African American women an opportunity to get informed, empowered and enlightened, while discovering the latest trends and amazing new products and services specifically created for them celebrates its 23rd anniversary in Chicago April 7-9 at McCormick Place.
The Black Women's Expo has continued to grow in Chicago, and is now the longest running exposition of its kind. Over 30,000 people, from