PROPOSAL TO LEGALIZE MARIJUANA SPARKS CONVERSATION ABOUT AFFECTS OF LEGALIZING THE DRUG
4/5/2017, noon | Updated on 4/5/2017, noon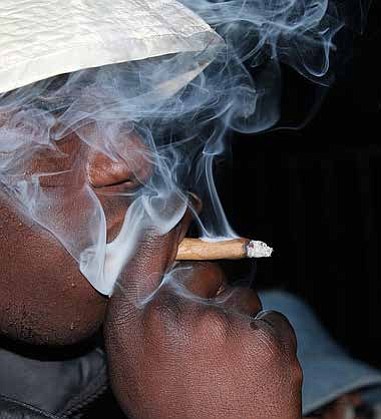 PROPOSAL TO LEGALIZE MARIJUANA SPARKS CONVERSATION ABOUT AFFECTS OF LEGALIZING THE DRUG
By Christopher Shuttlesworth
Marijuana advocates are trying to lay the groundwork for Illinois to become the first state in the Midwest and the ninth nationwide to legalize recreational pot, arguing the move will help solve the state's notorious budget crisis, according to an Associated Press release.
As of right now, marijuana is the mos t commonly used illicit drug, especially for young people throughout in the United States. A 2015 study shows that more than 11 million young adults between the ages of 18-25 used marijuana, according to drug abuse.gov.
Renee M. Johnson, who is an associate professor at
Johns Hopkins Bloomberg School of Public Health
in the Department of Mental Health, said this is common because marijuana is pleasurable and less harmful than other drugs on the market like cocaine or heroin due to its easier withdrawal syndrome.
"More than 50 percent of the American public
believes that it should be legalized for recreational
purposes," Johnson said.
"It's not common for people to stigmatize it like cocaine or heroin."
The drug, "marijuana is referred to dried leaves,
flowers, stems and seeds from the hemp plant,
Cannabis sativa. The plant contains the mind altering
chemical delta- 9-tetrahydrocannabinol (THC) and other related compounds. Extracts can also be made from
the cannabis plant," according to drug abuse. gov.
While the drug has benefits, especially for
medical patients, Johnson didn't deny the fact
that marijuana also has negative effects as
well.Regular use of marijuana poses "public
health concerns such as reduced educational
achievements, risks of injuries when driving,
increase respiratory problems, cancer, COPD
and heart disease," Johnson said.
"What we have found amongst African
Americans is that overall, they are less likely to use [the drug] Johnson said. But among the African Americans who do use, the y are more likely to have problems like addictions or substance abuse-disorders,
she said.
"There are negatives with every drug," PDI Medical Chief Operation Officer Joseph Friedman said. "One of the less negatives with cannabis is that there has never been any reported overdoses or deaths from cannabis.
Now, people have gotten
high and made wrong choices from cannabis, but cannabis itself has not shut down doors that a number
of medications can do," he said.
According to an Associated Press release,
two Illinois state lawmakers proposed legislation a few
weeks ago that would allow citizens who are "21 and
older to possess, grow or buy up to an ounce (28 grams) of marijuana and license businesses to sell marijuana products subject to regulation. They say
it would help fill Illinois' multibillion-dollar budget hole with $350 to $700 million in new tax revenue.
The proposal is being launched at a time when
the federal government is considering ramping up enforcement against recreational use. A s of now,
the Department of Justice and Attorney General Jeff
Sessions are reviewing an administration memo
by Former President Barack Obama, which helped other states obtain flexibility in passing marijuana laws.
"Legalizing or removing penalties will hopefully reduce some of the criminal justice outcomes," Johnson said. "However, I think it's among the same story as other drugs. But I think because Blacks have less of a social safety net for resources...substance abuse becomes more risky," he said.