USING SPIRITUALITY TO OVERCOME ADDICTION
9/13/2016, midnight | Updated on 9/13/2016, midnight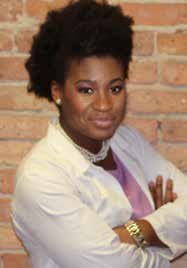 USING SPIRITUALITY TO OVERCOME ADDICTION
By Safiyyah P. Muhammad
The cases of addiction and drug use have skyrocketed in the black community, causing untold hopelessness, suffering and death.
In spite of the multifaceted addiction problems that blacks face, studies suggests that belief and acceptance of spirituality have been a saving grace for those struggling with various addictions. According to a report by the Minority Nurse, an online newsletter, the church has been a strength for blacks.
"In the African-American community, the black church is held in high esteem akin with the high levels of religious involvement among elderly blacks, which suggests that religiosity may be an important coping resource for African Americans."
"There is nothing nice about addiction. It affects every facet of a person's life. I absolutely agree that spirituality helps those in the black community with drug addiction," said David Banks, outpatient service program director for the South Suburban Council on Alcoholism and Substance Abuse located in Hazelcrest.
The report also states that substance abuse is viewed in the medical field as a disorder and blacks who have a substance abuse issue should be treated in a culturally sensitive manner and care providers must understand the many variables that cause the disorder.
"When treating individuals, counselors should not only be culturally sensitive, but they must be gender and age sensitive as well. All of these things are important if you are going to get that person back to who they are," Banks said.
The study also suggests that the healthcare industry must understand that the inclusion of spirituality as a core component is an important process to the healing and recovery of addiction. It states the following:
"Spirituality can help treat cultural pain, which is an emotion that is experienced by a person who is a member of a racial, ethnic or religious group, particularly one that has suffered oppression." Spirituality proves to be a key component to the healing of addiction but, Banks stressed that a person's self-determination plays a vital role in getting him or her on the road to complete recovery. "Recovery means different things to different people. Helping a person return to his natural state so that he can be part of his community and family is based on the intrinsic or internal motivation of that individual. People intend to do better when it is internalized.
Banks added that at the South Suburban Council on Alcoholism many people have benefitted from the program. He also stated that the program's goal is to get that person back to his natural state of being, which includes having a spiritual base.
Dr. Ndidi Onyejiaka, medical director and psychiatrist for Dura, LLC, who specializes in mental health and mental health fitness, pointed out the durability and strengths of black people overcoming racial adversities and substance abuse. "Africa and its diaspora has survived abuse, injury, capture, imitation and oppression; an obvious and under spoken testament to the authentic beauty and value like nothing else the world has seen. Spirituality has played a major role in this resilience," she said.