We Must Support the Freedom- Fighting Legacy of George E. Curry in the Black Press
9/7/2016, 4:47 p.m. | Updated on 9/7/2016, 4:47 p.m.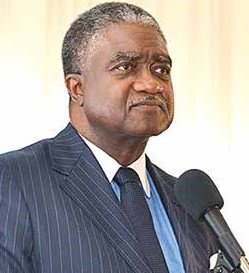 In my remarks on behalf of the NNPA at the "Celebration of the Life of George Curry," I shared that, "I have been in the presence of Malcolm X. I have been in the presence of The Rev. Dr. Martin Luther King Jr. I have been in the presence of the Honorable Minister Louis Farrakhan. I've been in the presence of some of our giants, male and female, but I want to say on this public record, in my life, I've never met a brother that's had more courage than George Curry."
As we face the immediate future, let us all first be thankful that we had the opportunity and blessing to work with George Curry. But we must show our gratitude by making sure that his courageous example of journalism continues. There is an African proverb that says "Freedom fighters do not in spirit pass away, their spirit lives to inspire the next generation of freedom fighters."
We all know that George Curry supported mentoring and guiding the development of young journalists who are committed to the Black Press. That's why the NNPA's Discover the Unexpected (DTU) Journalism Fellowship program is so important. May these young journalists and others be guided by the great example of George Curry.
Dr. Benjamin F. Chavis, Jr. is the President and CEO of the National Newspaper Publishers Association (NNPA) and can be reached for national advertisement sales and partnership proposals at: dr.bchavis@nnpa.org; and for lectures and other professional consultations at: http:// drbenjaminfchavisjr.wix.com/drbfc.