The Spirit of Entrepreneurship Comes Alive in Hyde Park, Englewood
blackpast.org | 5/11/2016, 12:52 a.m. | Updated on 5/11/2016, 12:53 a.m.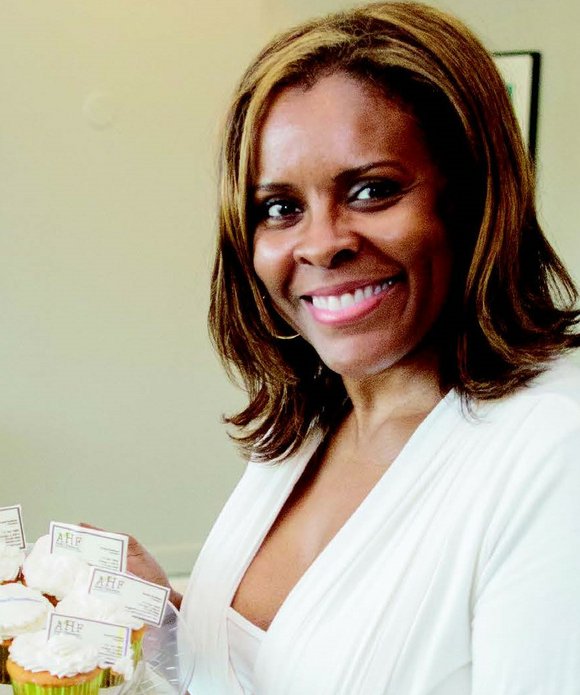 By Monique Smith
Now residing in Hyde Park, the 52-year-old cancer survivor left her corporate career in medical device sales to take on life as an entrepreneur. "It's hard to quit something you're used to, to do something you believe in," she said. That which was born out of necessity, has become a burgeoning skin care company that will have products on the shelves this summer in two of the newest Whole Foods locations, Englewood and Hyde Park. Faulkner is the president and CEO of AHF Body Chemistry which was started as a solution to a problem.
Her now 10-year-old son was born with severe eczema, she too has the condition, but as an infant his skin was more sensitive. She searched for lotions and creams that could bring him some relief and she wanted to avoid chemical based products. "I was afraid of putting things on his skin that would cause inflammation," she said. Working in the medical field for years, Faulkner began to consult with chemists about ingredients in products already on the market. She then started to mix her own ingredients which led to an all-natural line of body butters, oils and scrubs that contain coconut, extra virgin olive oil, sunflower seed oils, mango butter and shea butter. AHF Body Chemistry products are currently being sold online.
Faulkner recently participated in the Whole Foods Market Midwest Small Business Outreach event that was held at Hamilton Park. "The people at Whole Foods have been wonderful. "she says the approval process to getting her products in Whole Food stores is rigorous because Whole Foods is thorough when it comes to testing a product to verify if the ingredients are all natural. There are steps and processes in place that have to be followed to the letter according to Faulkner.
"I'm so excited. I feel wonderful", says Faulkner. She wants other entrepreneurs to know that there is great opportunity out there. "Do your due diligence and research. Find out what you want to do and do your homework. Don't give up, keep knocking on doors." Faulkner also credits the Greater Englewood Community Development Corporation for helping her in this process. The GECDC'S mission is to re-brand, rebuild and revitalize the Greater Englewood Community by facilitating collaborations between residents, business' and other key stakeholders.
The new Englewood Whole Foods Store situated at the corner of 63rd and Halsted is slated to open late summer. The Hyde Park Whole Foods store location is 1525 E. Hyde Park Blvd and is also schedule to open this summer.