Former Chatham-Avalon Park President Inducted into The National Inventors Hall of Fame
5/11/2016, 1:17 a.m. | Updated on 5/11/2016, 1:18 a.m.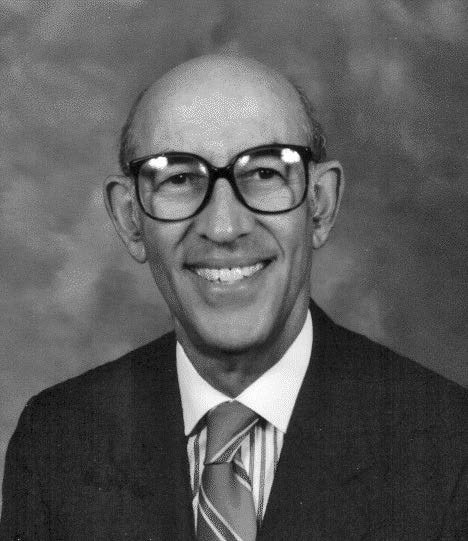 Chicago, IL -- Chicago native and former President of the Chatham-Avalon Park Community Council, Dr. Welton I. Taylor, microbiologist, was recently inducted posthumously into the National Inventors Hall of Fame (NIHF; www.invent.org). Taylor joins the ranks of previous inductees such as Percy Julian, George Washington Carver, Steve Jobs, Alexander Graham Bell, Thomas Edison, Orville & Wilbur Wright, and over 500 other inventors recognized since 1973 for their scientific and technical inventions that changed the world. "Think of it as the Oscars for inventors," wrote Brian Mastroianni of CBS News likening the group of inductees to members of "an exclusive club". "The honor is (in) recognition of scientific achievement that has moved beyond the research lab and made a tangible impact on society."
A total of sixteen scientists from a variety of industries were inducted during the exclusive, black tie ceremony hosted by CBS Sunday Morning correspondent, Mo Rocca, at the Smithsonian Art Museum and the National Portrait Gallery in Washington, D.C. Dr. Taylor was honored for Patent #4,010,078, his Device for the Identification of Microorganisms, issued in 1977. According to the NIHF, Taylor "advanced microbiology in outstanding and lifesaving ways. He developed rapid and effective methods for identifying the presence of three types of bacteria—including salmonellae—that cause food poisoning, methods eventually adopted by health care officials worldwide to safeguard processed food."
A product of DuSable High School (Class Valedictorian, 1937) and the University of Illinois at Champaign-Urbana (B.S., M.S. and Ph.D. degrees), Dr. Taylor taught at the University of Illinois' College of Medicine and at Northwestern University Medical School in the 1940's, doing ground-breaking research on the tetanus and gas gangrene infections that plagued soldiers during WWII. That work brought him to the attention of the medical community, and Taylor garnered further prominence in the 1950's when he invented methods to eradicate Salmonella in the baby food products of Chicago food industry giant, Swift & Company.
Taylor's success at Swift earned him an appointment as Microbiologist-in-Chief at Chicago's Children's Memorial Hospital, and over the next 50 years, he educated medical doctors at twelve additional Chicago-area hospitals on how to treat everything from food poisoning and Toxic Shock Syndrome to Legionnaires Disease and AIDS. Taylor's continuing work in the area of food poisoning prompted the National Institutes of Health (NIH) to dispatch him to Europe in 1961 to help French and British scientists to eradicate Salmonella in their imported foods, and in 1985, the Centers for Disease Control and Prevention (CDC) in Atlanta named a newly discovered bacterium Enterobacter taylorae in honor of Taylor's work and that of a British colleague, Dr. Joan Taylor (no relation). Taylor's induction into the National Inventors Hall of Fame finally brings his name to a non-scientific audience.
"So often, the geniuses who work behind the scenes to make the world a safer place rarely get the public recognition or visibility they deserve," said Karyn J. Taylor, Dr. Taylor's daughter. "But thanks to the National Inventors Hall of Fame, the world will now know our father's name and know that Welton I. Taylor dedicated his life to ensuring that millions of people the world over can eat dinner every night without being poisoned by bacteria they can't even see. His was a monumental accomplishment and we couldn't be more proud."