Englewood student from Roosevelt University Wins social justice award
5/11/2016, 1:21 a.m. | Updated on 5/11/2016, 1:21 a.m.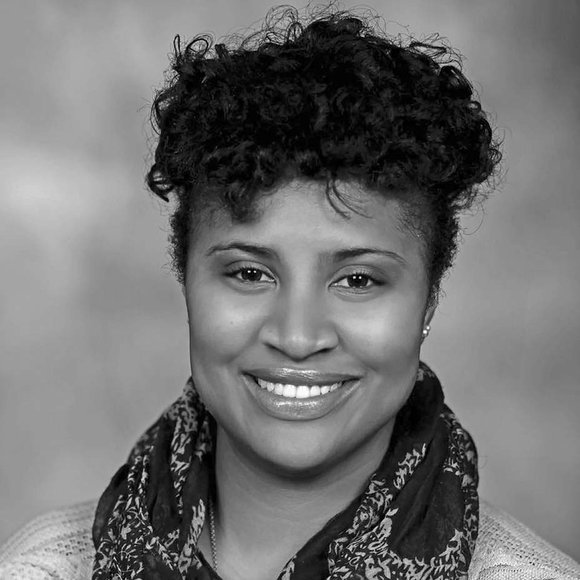 McCall, a resident of Chicago's Englewood neighborhood, is a peer mentor who works with fellow students having a difficult time adjusting to academic expectations and life at the University. She is also president of Roosevelt's Black Student Union and the winner of the 2016 Matthew Freeman Social Justice award.
"We are proud of all that Ashanti has accomplished as a Roosevelt
student," said Heather Dalmage, director of Roosevelt's Mansfield Institute for Social Justice and Transformation, which annually recognizes a Roosevelt student or students who best reflect the University's mission of social justice in action. "She not only has shown she cares, but has gone the extra mile to engage members of the Roosevelt community."
As a Roosevelt student, McCall has helped people with disabilities to feel comfortable with the Roosevelt experience, according to Nancy Litke, the director of Roosevelt's Academic Success Center. Litke nominated McCall for the award. "She is tremendously inclusive with everyone she deals with and also is incredibly humble," said Litke. "Ashanti doesn't just talk about social justice; she just does it."
One of McCall's mentees was Jazmine Terrell-Harley, a senior psychology major. "If I had a problem, I knew I could talk to her," said Terrell-Harley of McCall. "Not only did she help me with homework, she also motivated me to push forward in my personal life."
McCall was surprised to receive the award, which is one of the greatest honors a Roosevelt student can receive for social justice engagement.
"To be acknowledged for what I do is truly an honor," she said. "I wake up every morning with the intent of making people feel wanted. I always try to treat people the same, regardless of how different they may be from me. It's not work. It's just the way I am and I feel grateful that I'm being recognized for doing my part –as small a gesture as that may be– to further social justice on campus."
As president of the Black Student Union, McCall has organized a variety of popular and well attended campus events including "Battle of the Sexes," "Chicago vs. Chiraq," a Black History Month celebration, and "Food for the Soul," among others.
As a Roosevelt student and psychology intern, she also has been a mentor to abused children. "I have a heart for people who have been traumatized, and I want to advocate for them," said McCall who hopes to become a clinical psychologist helping others as well as a published writer of self-help books, among others, after she graduates in December 2016.
Advocacy for others can be considered a tradition in her family, with her great grandmother, grandmother and especially her mother being models for her work. "Their passion for helping others has helped shaped my commitment to be positive and engaged with the Roosevelt University community," McCall said.