Chicago Citizen Newspaper 2016 Primary Election Endorsements
3/9/2016, 11:08 a.m.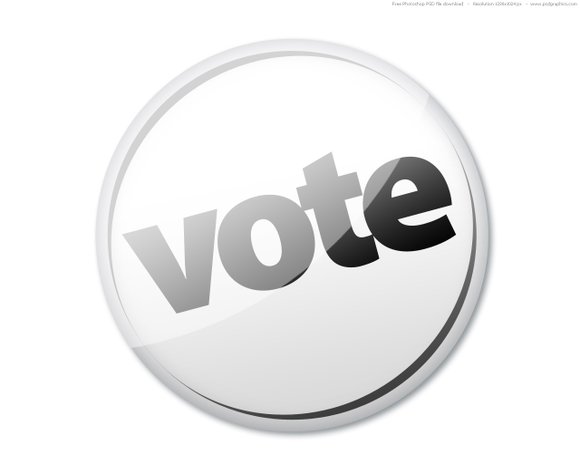 Napoleon Harris, Candidate for U.S. Senator
A former pro-football player, Napoleon Harris was born in Dixmoor and attended Thornton Township High School. He later earned a bachelor's degree in Communications from Northwestern University. In 2012, Napoleon Harris ran for the Illinois state senate to have a greater impact on the working families from where he grew up. As a state senator Napoleon has lifted his voice and his vote in support of working families who may struggle to make ends meet but never fail to do the right thing at work, in their schools and in their neighborhoods. Now Harris is running for United States Senator because Illinois needs a leader who can articulate the needs of all its residents; a leader who will envision a shared mission where all people have a chance at achieving their dreams and no one is left behind. The Chicago Citizen Newspaper energetically endorses him for U.S. senator.
Kim Fox, Candidate for Cook County State's Attorney
Kim Foxx is an accomplished leader, prosecutor, and advocate for children and families in Cook County. She is running to become Cook County State's Attorney to continue that work, and to restore public faith in a criminal justice system that has failed so many families.
Born to a teenage mother who struggled to make ends meet, and raised on Chicago's Near North Side by her mother and grandmother, Kim's life experience has given her a deep understanding of the impact of crime, violence and poverty on our communities.
Most recently, Kim served as Chief of Staff for Cook County Board President Toni Preckwinkle. As an advisor and lead strategist to the President of the nation's second largest county, Kim oversaw a $4 billion annual budget and counseled President Preckwinkle on issues ranging from finances to public safety and juvenile detention. The Chicago Citizen proudly endorses her.
Dorothy Brown, Candidate for Clerk of the Circuit Court, Cook County
The Chicago Citizen energetically endorses Clerk Dorothy Brown for re-election as the Clerk of the Circuit Court of Cook County. Clerk Brown has brought revolutionary changes to the operations of the Circuit Court Clerk's Office through her focus on improving services within five strategic areas: 21st Century Technology, Operational Efficiency, Customer Service, Employee Training and Development, and Financial Accountability. Clerk Brown has implemented a host of innovative programs, which have streamlined processes, improved quality service, saved millions of dollars for taxpayers, and increased revenue for Cook County administration. Brown is an Attorney, a Certified Public Accountant (CPA), and she holds a Master's Degree in Business Administration (MBA).
Susana Mendoza for State Comptroller
Susana A. Mendoza was sworn in for her second term as Chicago City Clerk on May 18, 2015. As the first woman ever elected to the Office of the City Clerk, she successfully transitioned 1.3 million customers away from an inefficient and archaic seasonal Chicago City Vehicle Sticker sales program dating back 105 years, plagued by tremendously long lines and guaranteed headaches, to a streamlined Year-Round-Sales program, modeled after the Illinois Secretary of State's license plate renewal program. This historic change resulted in better customer service at lower taxpayer cost. The Chicago Citizen Newspaper proudly supports her efforts.