Keeping Your Cool
How Sportswear is Innovating Underwear, Socks and T's
Family Features | 3/2/2016, 2:33 p.m.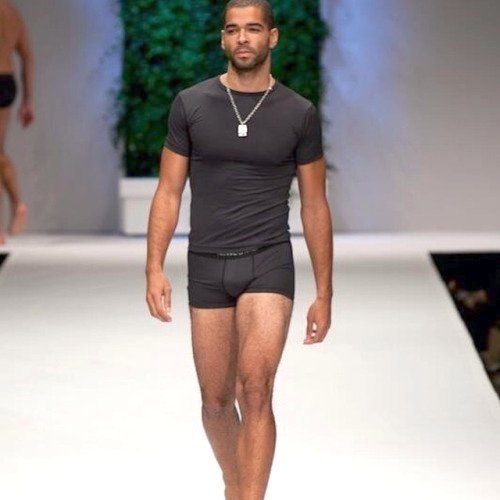 Athletic styling continues to increase its influence on casual clothing – often referred to as "athleisure" apparel – with innovative fabric treatments associated with high-performance activewear making their way into basic apparel; even underwear.
Temperature-control and wicking technology that draws moisture away from skin, initially developed to keep athletes dryer and more comfortable while training and competing, can now be found in items we wear every day, including T-shirts, underwear and socks.
"Comfort is the biggest factor when choosing basic clothing, so it's little surprise the technology that makes high-performance sportswear so appealing to athletes is being well received in casual, everyday apparel," said Jay Turner, president of underwear, panties and socks at HanesBrands, which has introduced X-Temp, a dynamic temperature control and cooling technology, to its product lineup. "There is no such thing as too much comfort in underwear."
After all, the gym is hardly the only place where temperatures rise and perspiration follows. Sometimes life sets the thermostat to "really uncomfortable," especially with normal workday pressures. From interviewing for a new job, making a big presentation or dealing with a demanding boss, there are countless scenarios in the workplace that call for keeping your cool.
Fit meets function
Athletic apparel was once only worn for specific athletic activities, but now demand has inspired manufacturers to deliver the same style and comfort in more affordable, everyday apparel. One of the key components of comfort is temperature regulation, and a high-tech Swiss company, HeiQ, developed the Adaptive technology that actually responds to body temperature changes by turning moisture wicking on or off, much like the skin does naturally. You want more evaporation to keep you feeling cooler when the body is warmer and less evaporation when you are chilled.
Top brands are now incorporating this technology into their collections. For example, Champion PowerTrain T-shirts, hoodies and training pants (look for "Vapor" on the label) are made from virtually weightless fast-drying fabric that wicks moisture for sweat-free comfort, no matter what else you're wearing and what you're doing.
Underneath it all
When things heat up, keeping your cool depends on that first layer of fabric against your skin. That's why it's important to choose undergarments designed to respond to your body temperature. By incorporating the same cooling technology used in active apparel, Hanes has introduced X-Temp undershirts, socks and men's and women's underwear that wick moisture away from consumers when warm. Soon you will even be able to find bras that incorporate the technology.
"Technology continues to migrate from athletic wear to underwear as part of the athleisure trend," Turner said. "For consumers, comfort is 24-7 and knows no boundaries."
To learn more about comfortable, casual clothing with the technology to meet your lifestyle needs, visit hanes.com.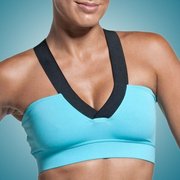 How it Works
Fabrics that adapt to the body's temperature to speed or slow down cooling for all-day comfort may seem a little sci-fi. Actually, it's what happens when technology meets textile to pair the high-performance qualities desired in athletic wear with the unmatched comfort of soft cotton.