Chicago student says Glenwood Academy saved his life
6/29/2016, 6 a.m. | Updated on 6/29/2016, 6 a.m.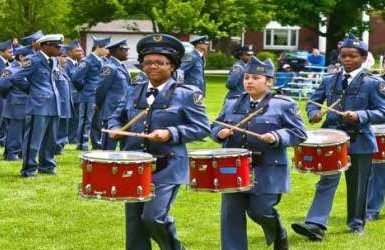 Chicago student says Glenwood Academy saved his life
A student from Robbins, Illinois had little hope for his future before moving to the campus of an innovative, Sunday-Friday residential school called Glenwood Academy in the 3rd grade. With his parents both out of the picture, Elijah was raised by his great-grandmother, Eula Davis. While Davis did her best, she bravely realized she couldn't protect Elijah from the crime-ridden community and gangs surrounding their home or their family's financial struggles, so she sought help. Elijah, too, felt isolated and held back by the crime and danger of their neighborhood on Chicago's south side and welcomed a change.
By enrolling in Glenwood Academy, Davis knew Elijah would be able to run and play in a safe environment while living on campus, attending school and getting involved in some of Glenwood's many extracurricular activities, something she believes every child should be able to experience. At Glenwood, Elijah is also able to receive the individualized attention and support he needs to thrive in school and he says Glenwood's structure, constant encouragement and boundaries help him make better life decisions.
"I love Glenwood for what the school has done for me," Dabney says. "Glenwood has savedmy life and helped out my family in ways that I feel too emotional to say."
"What Glenwood means to me is that my child is getting a superior education. He has everything he needs to grow and succeed,"
Davis says.
Glenwood Academy, a 501(c)3 non-profit, is a 2-12th grade Sunday-Friday boarding school that serves good kids from challenging circumstances impacted by poverty, violence, inadequate educational systems or lack of support. The school is a unique, working solution to Chicago's education issues.
Since Glenwood Academy's founding in 1877, Glenwood has changed the lives of more than 18,000 Chicagoland and Northwest Indiana students and their families, with 100 percent of graduating seniors going on to attend a 2 or 4-year college or join the military since 2011.
You can learn more about Glenwood Academy and Elijah's story by listening to Davis describe the school's impact in a video found here or by visiting glenwoodacademy.org.