Melba Moore hosts Youth Monologue Workshop at the Kroc Center
6/7/2016, midnight | Updated on 6/7/2016, midnight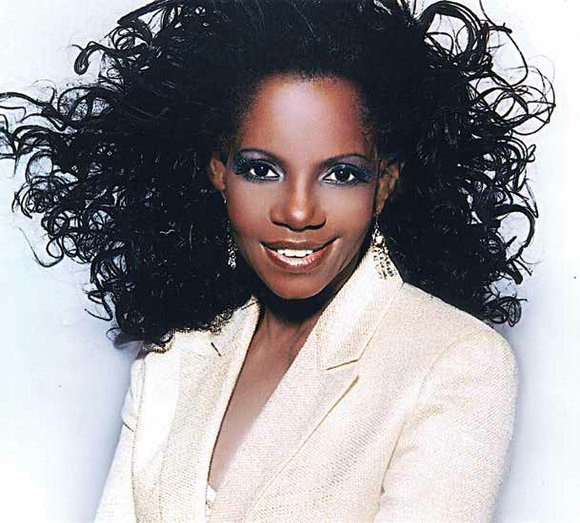 Melba Moore hosts Youth Monologue Workshop at the Kroc Center
By Monique Smith
With a career that spans more than four decades, Tony-Award winning actress and singer Melba Moore has done it all. From Broadway to the silver screen and even the classroom, she continues to share her artistic gifts with the world.
Moore will soon be on a 10- city tour for her one-woman stage production called, "Still Standing" which is a musical account of her life's story. As an extension of that production, she is hosting a free youth monologue workshop here in Chicago on June 25th at the Ray & Joan Kroc Center located at 1250 W. 119th Street.
The 'Still Standing" youth monologue workshop is for actively auditioning youths or those already involved in a performing arts program that may include singing, dancing and or theater. According to a study authored by University of Maryland's Assistant professor of Music Education Kenneth Elpus, during adolescence, each additional year of arts study was associated with a 20% reduction in the likelihood that a child would ever be suspended out-of-school.
The study also showed that children who are students of the arts are significantly more optimistic about their chances to attend college and increase overall confidence. In communities where crime is often the highest, statistics show there is a direct correlation between a lack of arts programs inside and outside of the schools and crime. There are several studies that have been conducted over the years to prove how important the arts and funding for art education is for young people, yet opportunities for African Americans in the field are limited.
"There aren't ever enough opportunities especially now. Kids don't have enough outlets to develop their creativity," said Moore. "They need direction, focus and nurturing and there are people out there who can help. Just like me, they can create an event or start a program. They don't need to have a non-profit organization just a desire to help," Moore says. The workshop is facilitated by Moore and is for young people ages 11-18. Space is limited so people are being encouraged to call Dina Rutledge at the Kroc Center at 773-995-3300 to enroll.