DuSable Museum Hosts Free Evening Events
6/1/2016, 10:55 a.m. | Updated on 6/1/2016, 10:55 a.m.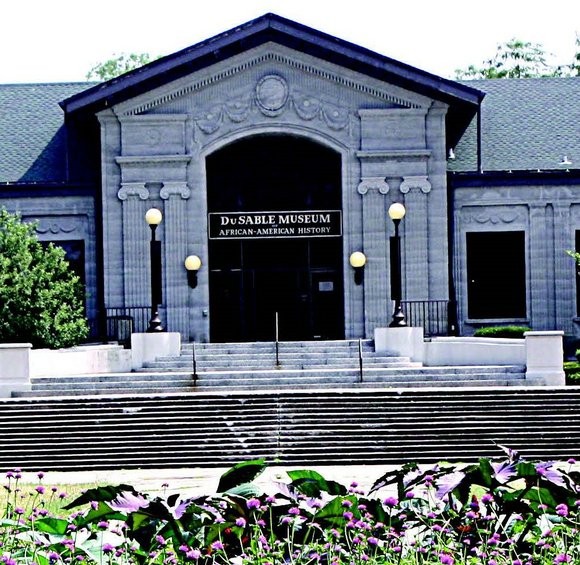 DuSable Museum Hosts Free Evening Events
By Monique Smith
The DuSable Museum of African American History is being highlighted as one of five South Side cultural institutions that are opening its doors after regular hours during this summer for a series of free events. In its second year, these events are a part of the Museum Campus South initiative which includes Frank Lloyd Wright's Frederick C. Robie House, Smart Museum of Art, Reva and David Logan Center for the Arts and the Renaissance Society, all located in the heart of Chicago's mid-South Side.
This program has been a long standing vision that gained momentum through the City of Chicago's Cultural Plan to promote and encourage all Chicago residents to venture further south and experience the art, culture and creativity that is fostered in these institutions. "The DuSable Museum did see an increase of 15% in attendance last year and a great part of that increase is due to the Museum Campus South initiative", said Raymond Ward, Media Relations Manager & Special Projects at DuSable. While there was a surge in attendance, Ward admits they don't track the areas or communities their visitors are coming from.
The Museum Campus South 'Nights at the Museums' has created the Museum Campus South Passport which further encourages visitors to explore these other cultural institutions by giving them passport stamps. Individuals who receive stamps from all six participating museums by December 31, 2016 will receive an exclusive Museum Campus South mug. One of the featured evening events at the museum is their History of Jazz series which starts Wednesday, June 15th. This first in the series is "Swingin' it with Count Basie & Duke Ellington". They will also host a series of 'Movies in the Park' nights starting Saturday, June 18th.
Earlier this year, DuSable Museum which was established in 1961, had the privilege and distinction of being granted Smithsonian Affiliation status by the Smithsonian Institution in Washington, D.C. The Smithsonian began establishing affiliations in 1996 as a way to increase discovery, preserve history and promote lifelong learners by bringing the Smithsonian Institution to local communities. The DuSable Museum of African American History is the second arts, culture, and education facility in Chicago to receive Smithsonian Affiliation status; the first was the Adler Planetarium.
"One of best kept secrets is probably our Fine Art Collection, a portion which is now on display in a new exhibition, 'The DuSable Masterworks Collection – Series 1: Paintings,' " Ward says. Another exciting exhibit is the "Drapetomania: Grupo Antillana and the Art of Afro-Cuba", which as previously exhibited in Santiago de Cuba and Havana. Drapetomania is a tribute to Grupo Antillano (1978-1983) a suppressed visual arts and cultural movement that promoted the importance of African and Afro-Caribbean influence. This exhibit is going now until October 16, 2016. For event information on other Museum Campus South participating institutions, visit www. museumcampussouth.org . For events at The DuSable Museum call (773)-947-0600.