Health Campaign Focuses on the Wellness of Women
7/27/2016, 11:51 a.m. | Updated on 7/27/2016, 11:51 a.m.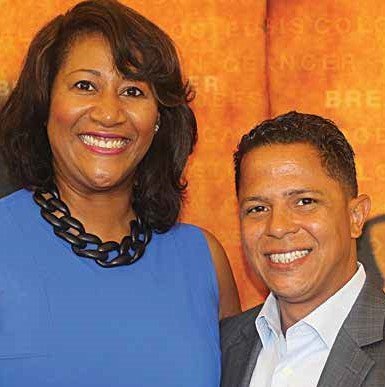 Health Campaign Focuses on the Wellness of Women
By Monique Smith
Most women by design are nurturers who often care for spouses, children and or aging and ailing parents. Minority women especially are often tasked with being the caregivers for their homes and communities and they do it with limited resources. According to a recent study from the Kaiser Foundation, women are not taking care of themselves and making their doctor's visits either because they are pressed for time, lack the finances to pay for healthcare, can't access child care or have no transportation.
In the black and Hispanic communities, the rate of diagnosed preventable diseases like hypertension, heart disease and type II diabetes is higher among minority women than it is for their white counterparts, according to recent statistics.
Physicians help monitor and manage diseases while advocacy and support of preventable illnesses make a substantial difference.
Harmony Health Plan of Illinois has teamed up with 15 community, media and health care organizations to provide women in Cook County with the tools they need to take care of themselves in addition to their families.
Harmony and 'The EmPowerHer' campaign are being supported by Chicago and Illinois elected officials like 20th Ward Alderman Willie Cochran and 2ND Congressional District Congresswoman Robin Kelly.
Kelly spoke briefly about her own struggles with hypertension. "Empowering our women and girls is the smartest investment a community can make," she said. "If women are healthy, our families, businesses and communities stay strong and connected," Kelly stated.
The "EmPowerHer" campaign was designed to address and combat health-related issues through a series of outreach opportunities and community events. EmPowerHer will address health concerns like asthma, diabetes, prenatal and postpartum care, well-child visits (which are doctor's visits that happen from the birth of the child through their period of immunizations and adolescence.)
The campaign also focuses on tackling health issues surrounding adult and childhood obesity. Both are health issues that disproportionately affect low-income African- American and Hispanic communities like Englewood, Lawndale, Little Village, Pullman, Berwyn and Cicero. Former Englewood and Chatham resident, Dr. Traci Powell, Behavioral Health Medical Director for Harmony Health Plan, spoke passionately about the cost of not taking care of herself.
"I was rushed to the hospital from work because I was having Trachea Cardia which is when your heart beat is faster than normal range. By the time I got to the hospital, normal range is anywhere between 60 and 90 though I felt okay, my number was still over 200," she said.
"I kept putting it out because I had to do these charts, take my son to basketball, etc. All that time, I kept putting it off, it cost me a 3-day stay in the hospital," she said.
Harmony has developed a Community Assistance Line to help connect all Chicagoans in need to local, community-based public assistance programs. The database includes financial, food and educational utility assistance. The assistance line can also help with transportation needs, disability and homeless services, support groups as well as child care services. The Harmony Community Assistance line is 1-866-775-2192.