Revitalization Plans for North Lawndale Are Underway
7/12/2016, midnight | Updated on 7/12/2016, midnight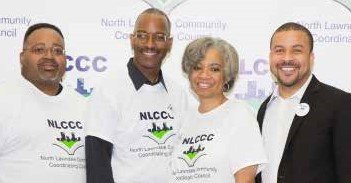 Revitalization Plans for North Lawndale Are Underway
By Monique Smith
Earlier this year in April, the North Lawndale Community Coordinating Council and the Chicago Metropolitan Agency for Planning held a conference to begin creating a cohesive vision for the redevelopment of the North Lawndale Community. The North Lawndale Coordination Council is a fairly new organization that was formed in the spring of 2015. Prior to its formation, there were no other organizations on record that worked to create guiding development principles and policies that would ensure the equitable distribution of resources throughout the North Lawndale community.
Officially, comprehensive planning is a process that determines community goals and aspirations in terms of community development. A comprehensive plan dictates public policy in terms of transportation, utilities, land use, recreation, and housing. Some comprehensive plans include strategies for sustainability (environment).
The North Lawndale Community Coordinating Council's plan will include elements of a traditional comprehensive plan as well as strategies to strengthen the programs and services of local businesses and nonprofits to provide goods and services. The planning process ended in June and implementation of the plan is expected to begin in July 2017.
Expert in Community and Organizational Development Valerie Leonard says, "We will be looking at housing stock in and around Ogden Avenue, 16th Street and Roosevelt Road." The North Lawndale Coordinating Council collectively is made up of a group of community based organizations, business owners, elected officials and community members. The focus of the plan is the North Lawndale area, but also acknowledge planning activities in adjacent communities, including Little Village, the Near West Side, East and West Garfield, Austin, and Cicero.
This helps position North Lawndale stakeholders to share resources with nearby communities for projects along mutual borders. Plans include transit oriented development, economic development in the Ogden, Roosevelt, and 16th Street Corridors and Douglas Park. The planning process consists of five phases to be completed over 18 months. The first couple of phases have been completed.
North Lawndale in the early 1900's was one of Chicago's more economically sound and bustling neighborhoods. It was first inhabited by immigrants from the AustroHungarian Empire and later became the largest Jewish settlement in Chicago. As members of the Jewish community moved out of North Lawndale area and more blacks moved in the neighborhood in the late 1960's, the community suffered a series of social and economic disasters. Following the assassination of Dr. Martin Luther King, Jr. in 1968, riots ensued destroying most of the shops along the Roosevelt Road corridor. Poor working and living conditions however, were well known prior to 1968 assassination.
Dr. King and his family moved to Chicago in 1965(Chicago Freedom Movement) and lived in the slums of North Lawndale for a short time to highlight the impoverished and inhumane conditions blacks were living under. Decades later,North Lawndale continues to be one of the most under-resourced communities in Chicago and it hasn't been privy to a comprehensive planning process in nearly 50 years.
For more details on the comprehensive plan for North Lawndale community visit, www. nlcccplanning.org.