Rainbow Push Coalition Welcomes New, Dynamic COO, Rev. Dr. Mark Ellis
2/25/2016, 11:54 a.m.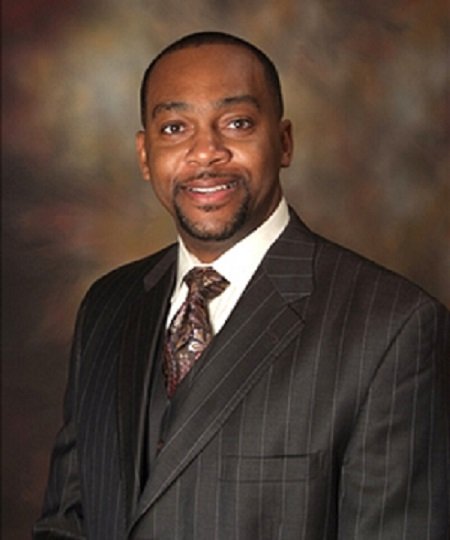 Rainbow PUSH Coalition, the historic and international human rights organization, founded by global civil rights icon, Rev. Jesse Jackson Sr., welcomes a new, dynamic COO in Rev. Dr. Mark A. Ellis, a former corporate vice-president of a Fortune 500 company with more than 20 years of experience in sales, marketing and profit and loss management.
Dr. Ellis is a visionary, pastor and founder of United Christian Faith Ministries COGIC, a progressive church in Baton Rouge, Louisiana. He is a trailblazing community leader and writer, born and raised in the church. Dr. Ellis and his wife, Mary, have four children.
"It is an honor and privilege to come aboard at this pivotal moment in the history of the organization," Rev. Ellis said. "When I was approached about the opportunity, I had four primary interests: working with the faith based community abroad, working for an organization with a compelling vision, capitalizing on great capabilities and working with great people.
"I am excited to have found such an opportunity."
In his COO position, Dr. Ellis will spearhead the implementation of the organization's strategic plan, which includes a new organizational structure, the enhancement of all corporate relations both in the marketplace (business, government, education) and the religious community.
"As we expand our quest for economic justice, equity and parity, to have a gifted son of the church who also has such an extensive resume in the corporate world," Rev. Jackson said, "is the right mix of talent and commitment to advance our cause for justice."
Martin L. King, chairman of the board of Rainbow PUSH, said Dr. Ellis brings a "unique skill set and level of professionalism" that will help the organization continue its crucial work around the world.
 "Mark will be a great addition to the Rainbow PUSH Coalition," King said. "I can't wait to work with such an accomplished and talented leader to develop and expand our mission for social and economic justice."