Michael Jackson The Most Influential African American Style Icon of All Time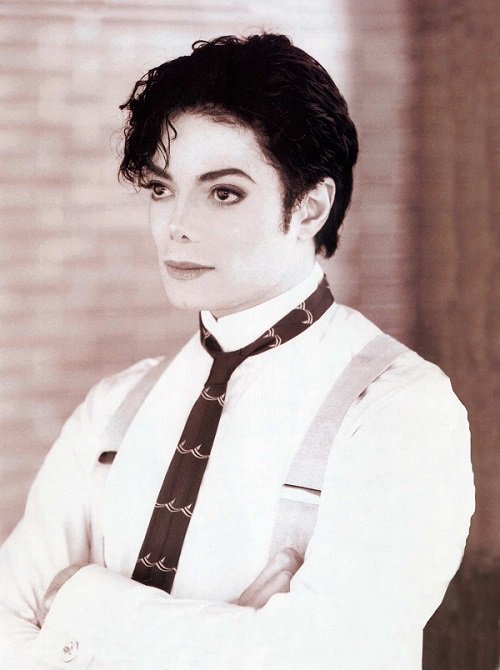 We've all done it. We've all worn an item of clothing or put on an outfit and thought to ourselves, "This is my Michael Jackson look." And that goes for both men and women.
From the unforgettable black and red "Thriller" jacket to the black penny loafers and scrunched glittery socks, Michael Jackson has truly influenced style and fashion not just for African Americans, but for the entire world populous.
The King of Pop has been "rocking our world" since the 1960's with his impeccably tailored ensembles. Who could forget the images of him wearing a purple cowboy hat and a purple fringed vest on the Ed Sullivan show? It's etched in our memories forever.
And how about how dapper and debonair he looked in that smoking white gangster suit and Dobb hat in the "Smooth Criminal" video. Or how rough and tough he looked in his black metal adorned "Bad" jacket.
Now let's talk about our moonwalking King's hair. From Jheri curls, to a flowy bob, from a sleek ponytail to the "Soul Train" afro…Michael's hair was always as much of a fashion statement as the incredible clothes he wore.
Michael Jackson…the Man in the "fashion" Mirror…forever.