Focus Black Women at Congressional Symposium
8/30/2016, midnight | Updated on 8/30/2016, midnight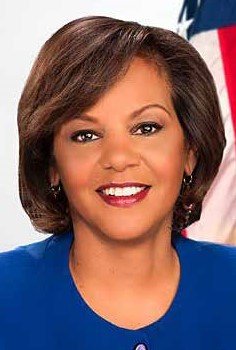 Focus Black Women at Congressional Symposium
By Monique Smith
Sometimes referred to as the 'burden bearers' of the black community, Black Womens' needs or issues are often not given serious consideration especially when it comes to public policy.
On Friday, August 26, 2016, Congresswoman Robin Kelly Representative of the 2nd Congressional District - Illinois hosted the 2016 Congressional Caucus on Black Women and Girls Chicago Symposium at the University of Chicago's Polsky Center, 1452 E. 53rd Street.
The room was a virtuoso of Who's who among the black women in Chicago. The Symposium, "Defining the Black Female Experience," was co-hosted by U.S. Representatives and Caucus co-chairs Kelly and Yvette Clark of New York. They were be joined by U.S. Representative Gwen Moore of Wisconsin.
The three panels were: Combatting Health Discrimination Against Black Women, Black Women as a Global Economic Force and Counteracting the Stereotypical Depictions of Black Women in the Media.
The event was opened with a key note address by YWCA of Metropolitan Chicago CEO, Dorri McWhorter. Dr. Cheryl Whitaker, CEO of Next Level Health moderated the panel discussion on health, Melody Spann Cooper, Chairman of Midway Broadcasting Corporation and President of WVON 1690 AM moderated the panel on economics and Demoiselle 2 Femme Founder, Sherida Morrison moderated the last panel on black women and images in the media.
During the last discussion on black women and the way they are portrayed in the media whether it be print ads, or reality television, panelist, creator and founder of the Girls Like Me Project, Lakeisha Gray-Sewell stressed the importance of discussing this topic. "This is the conversation we need to be having," she said.
The Congressional Caucus on Black Women and Girls was formed in March of 2016. This is the first caucus devoted to public policy that eliminates the significant barriers and disparities experienced by Black women and youth.
According to Congresswoman Kelly's office, despite more than 430 registered Congressional Caucuses and Member organizations, no group on Capitol Hill has sought to make Black women and girls a priority in the policy debates that occur there. Congresswoman Kelly said, "Black women and girls are disproportionately affected by myriad socioeconomic issues that diminish their quality of life and threaten the well-being of their families and communities. The Caucus gives Black women a seat at the table for the crucial discussion on the policies that impact them while also providing a framework for creating opportunities and eliminating barriers to success for Black women," Kelly stated.
In April 2016, the co-chairs hosted an inaugural symposium, "Barriers and Pathways to Success for Black Women and Girls." Each of the Caucus co-chairs has agreed to host a similar event in their home districts, starting with Congresswoman Kelly. This movement was fueled by the 2014 report released by the White House Council on Women and Girls titled, "Women and Girls of Color: Addressing Challenges and Expanding Opportunities" which identified barriers and disparities facing women and girls of color over a year period.