Westside Coalition for Mental Health Fights for Services
8/23/2016, midnight | Updated on 8/23/2016, midnight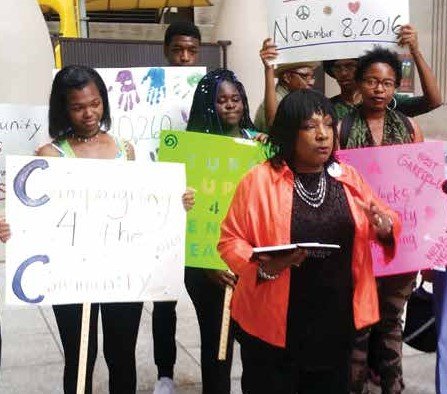 Westside Coalition for Mental Health Fights for Services
By Monique Smith
State budget cuts have resulted in an unprecedented decline in mental health services, according to a recent report published by the National Alliance on Mental Illness (NAMI).
The report 'State Mental Health Cuts: A National Crisis' gives a state by- state account of changes in public funding for mental health since 2009.
Illinois had the dubious distinction of ranking third among states with the highest cuts, totaling $113.7 million. Only California ($587 million) and New York ($132 million) had bigger cuts to their budgets.
Earlier this year, the state's largest provider of social services, Lutheran Social Services of Illinois, laid off 750 staffers and closed over 30 programs.
The program closures were announced in January and impacted mental health counseling services in Berwyn, Des Plaines, Downers Grove, Elmhurst, Mendota, Prospect Heights, Wheaton, Dixon and Villa Park. The organization also had to close six drug and alcohol residential rehab programs in Elgin and Chicago.
As mental health services hang on life support, the Coalition to Save Our Mental Health Centers, an organization comprised of residents from North Lawndale, East Garfield Park, West Garfield Park, and the Near West Side recently held a press conference outside of the Board of Elections where they delivered a petition with 9,000 signatures to create the Westside Expanded Mental Health Services Program (EMHSP).
The goal of the petition is to place a binding referendum question on the ballot this November to create the new mental health center. Jacquelyn Ingram, a member of the coalition, was one of many instrumental in securing the 9,000 signatures,
"I knocked on doors and talked to neighbors in North Lawndale." Ingram said, "Every petition sheet that was signed is a testament to our community's willingness to make changes for a better future."
"It's exciting to see our community come together in such a powerful way. Everything that we need to restore mental health services for our community is contained in the heart and minds of our residents. Over the summer, we have seen how strongly our neighbors feel about mental health and how determined they are to bring services back to our community," said Robin Watson, Coalition member and Garfield Park resident.
The Expanded Mental Health Services Act of 2011 allows residents in any community in Chicago to place a binding referendum on the ballot asking voters to approve a small property tax to expand mental health services in their community.