The "Frunchroom" Announces a Third Edition Its Speaking Series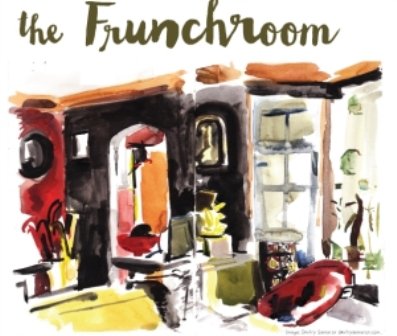 The latest edition of the "Frunchroom" speaking series is scheduled to take place Tuesday, September 29th at 7:30pm at O'Rourke's Office located at 11064 S. Western Ave. in Chicago's Morgan Park neighborhood.
Past guest speakers have included journalists, writers and performers who are South Side residents. This edition will feature:
Jaime Black -Founder/host @ Dynasty Podcasts
Lolly Bowean – Chicago Tribune general assignment reporter
Carly Carney -Owner, Beverly Yoga Center
Erin J. Shea -Writer, ejshea.com
Mario Smith – Host of WHPK's "News from the Service Entrance"
"Frunchroom" gets its name from the words "front room," when spoken with a bit of a "Chicago" accent. According to the Frunchroom's website, the first thing someone sees when entering a home is the front room.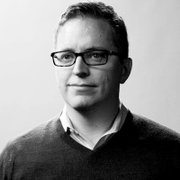 Scott Smith, a resident of the Beverly neighborhood, who maintains a blog called "Our Man in Chicago", launched the Frunchroom earlier this year. He says the speaking series is something South Siders can relate to.
"It's a mix of personal and reported stories told by people who have something to say about the South Side. They're people from Beverly/Morgan Park and the larger South Side with an emphasis on a diversity of experiences, points of view and topics," Smith says. "I often liken it to sitting around after dinner while drinks are flowing as your friends and relatives talk about what's happening around them or what shaped their past."
Smith went on to say that the positive feedback he received from the first two events has prompted other to create similar events.
"We've had packed houses for our first two events so that's the best feedback you could ask for on a new venture," Smith says. "It's also been gratifying to see others start their own literary events in the neighborhood and I've already got the next two lineups mostly booked so we seem to have a lot of momentum."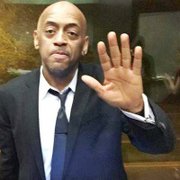 Mario Smith, a South Shore resident, who hosts WHPK's "News from the Service Entrance," says he was surprised when he got the invitation to speak at the Frunchroom.
"Why would someone ask me to be a part of Frunchroom? I never imagined it," Smith says." I think it maybe because I'm opinionated on Twitter. When I'm asked to do something that's out of my wheelhouse, it's pretty exciting. I've heard nothing but good stuff from my friends who've read at the Frunchroom."
For more information log on to http://thefrunchroom.com/.