Chicago South Side Agency Continues to Help Thousands of Black Youth Attend College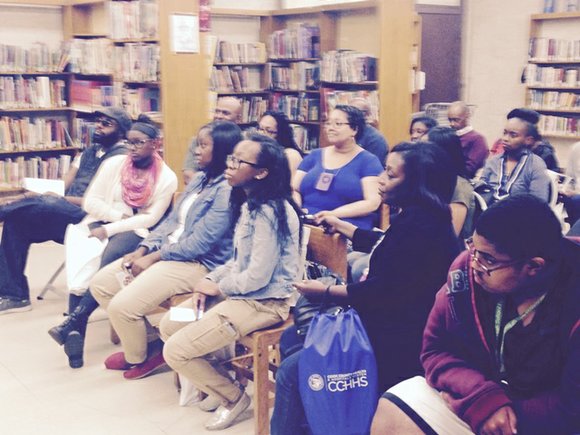 Mardell Clinkscales was a senior with high grades at a Chicago South Side high school but hadn't been accepted to any colleges.
But within weeks, Clinkscales got partial scholarship offers from 15 colleges after getting help from Ada S. McKinley Community Services, a South Side social service agency that has helped more than 60,000 Chicago area students attend college for a half century.
"I had no idea where I was going," recalled Clinkscales, 19. "I had no money and didn't know how I was going to college."
Clinkscales, a Hales Franciscan High School graduate, is now a sophomore on a full scholarship at Talladega College in Talladega, Ala.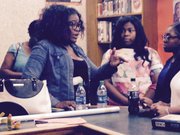 Since 1965, the agency has helped mostly African-American youth, like Clinkscales, attend college.
Some students have attended Ivy-League colleges, others state schools. But many students attend historically-black colleges like Clinkscales.
The educational program concentrates on low income first generation black youth, but African-American teens from various income backgrounds receive assistance from the agency.
The group, which receives United Way and federal education funds, also is currently targeting five Chicago Public Schools, Julian, Tilden, Hyde Park Academy, Phillips and Dunbar.
However, students from anywhere in the Chicago area can come to the agency's offices at 100 E. 34th St.
Ada S. McKinley, which has provided a variety of social services since the 1920s, started providing educational services in 1965 when the late Silas Purnell turned volunteer work into a full-time job of helping youngsters get a college education.
Purnell learned about a variety of grants available to students and he did what he could to help needy youth get them.
The Chatham resident helped so many students and had such a large impact on African-American youth that a college fair is named in his honor.
On Saturday, more than 400 teens attended the 11th Silas Purnell College Expo at the Tuley Fieldhouse at 501 E. 90th Pl.
Forty-four colleges attended the Chesterfield Community Council event. When the fair started more than a decade ago, 20 colleges attended the fair.
"We thought it was fitting that since he gave so much to others that we would name this in (Purnell's) honor," said Eli Washington, chairman of the Chesterfield Community Council.
The fair offered seminars ranging from obtaining scholarships to what to do when approached by the police when away from home.
Even though the fair was held by the Chesterfield Community Council, Ada S. McKinley still had a high profile presence at the fieldhouse.
Sharon Logan, a McKinley education specialist for more than a decade, held a seminar on how to finance college. After her session, she spent more than 30 minutes cornered by parents and students who wanted more help.
One parent, Cheryl Nwankwo of Bolingbrook, Ill., asked several questions on how she could help her son, Bernard, who attends a community college, transfer to a four-year college.
Logan told Nwankwo about several colleges that might accept her son and ways to finance the student's educational plans.
"This is very helpful," said Nwankwo after her talk with Logan.