Activist Tio Hardiman Plans to Seek Circuit Court Clerk's Office instead of Congress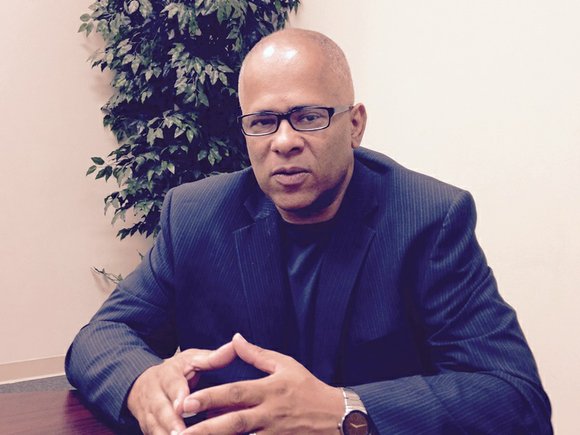 Activist Tio Hardiman, who recently announced a run for Congress, is instead challenging Dorothy Brown for her job as Clerk of Circuit Court of Cook County, Ill.
Hardiman, who unsuccessfully ran for governor of Illinois in 2014, and former director of the antiviolence group CeaseFire Chicago, said he had reservations about spending large amounts of time in Washington, D.C., away from Chicago as a congressman. He said he wanted to spend more time in the city to help blacks.
Hardiman, 52, announced this summer that he was challenging U.S. Rep. Bobby Rush (1st District).
Hardiman had criticized Rush for supporting Chicago Mayor Rahm Emanuel. He also said the district was still plagued with problems like high crime rates and tension between police and African Americans.
Hardiman said he would like to establish a violence prevention office in the circuit court office.
He also said the office needs to be modernized.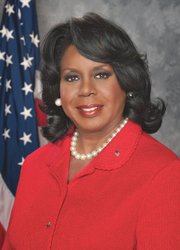 "Dorothy Brown is out of date…," Hardiman said. "The Circuit Court Clerk's office is outdated. I want to make sure the office becomes totally automated…Everything works so slow…The entire system is kind of slow…"
Brown, however, said the clerk's office is now automated and circuit office officials said that

the office has a mobile app, online traffic payment system, an online order of protection service, court information terminals and a variety of other modern services.
Brown also said she has future plans to make the office even more technologically advanced for users.
"I have been able to get national prominence for this office," said Brown "We are one of the largest systems in the country to have electronic filing. We are a model."
Brown also questioned the motives of Hardiman's plans to challenge her.
She added that a Hardiman candidacy could split the black vote.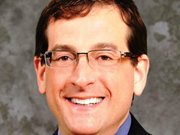 Chicago lawyer and gay rights activist Jacob Meister is also seeking the county clerk job.
He too claims that Brown hasn't kept up with technology in running the office.
"My progress speaks for itself," Brown said. "It is an excellent record… We are going to continue to serve with dignity and respect."
Brown, who has an MBA from DePaul University and a law degree from Chicago Kent- College of Law, previously worked for Arthur Andersen and Commonwealth Edison as a certified public accountant.
She also was employed as general auditor for the Chicago Housing Authority.
Meanwhile, FBI agents visited Brown's home and seized her government-issued cell phone, according to a report by POLITICO on Thursday.
"The visit, which happened last week, is the clearest sign yet that a probe that initially scrutinized Brown's husband, Benton Cook III, has expanded to include Brown herself," POLITICO said. "One source said the phone seizure was intended to allow investigators to review text messages on the device."
A subpoena served on Brown and Cook earlier this year asked for documents tied her husband's halal meat business and the Sankofa Group LLC., according to POLITICO.
Brown's office did not respond for a comment, according to POLITICO.
Hardiman received 28 percent of the vote in his losing bid against then Ill. Gov. Pat Quinn in the Democratic primary race for governor in 2014.
In 2013, Hardiman's contract was not renewed with the anti-violence group CeaseFire Chicago after his wife accused him of beating her. Later, she dropped the charges.
In an interview with the Chicago Citizen Newspaper, Hardiman said he would not have run for office if "I put my hands on my wife."
Hardiman, executive director of Violence Interrupters NFP, said the incident involved an argument and two are now back together.