Rebuild Foundation Opens Stony Island Arts Bank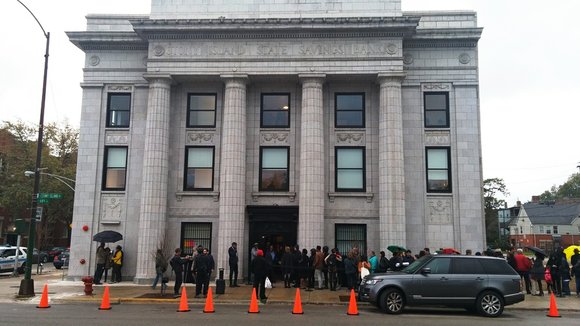 "It's kind of cool so far. I've always noticed the bank but I had no idea there was going to be art here. I really like what they have done with the place," Gardner said. "It looks really nice. They are going to have workshops for the kids, so I will be back. They will keep a lot of us busy. This is a nice thing to have in the neighborhood."
South Shore resident Caleb Harris loves what he saw at the opening reception. However, he admitted to having mixed feelings on what it may bring into the neighborhood.
"I think it's good, and bad. I know for sure that the museum isn't for the constituents in this neighborhood," Harris says. "The interest wasn't there, so you have something else that is coming as far as gentrification. I'm afraid that people in this area may not know what exactly this means."
Harris went on to say "when bringing this into the area, businesses start to pop up if they haven't already. Look at the Starbucks. That's not for us. That's for the person who was smart enough to buy early. The University of Chicago is expanding and it's going to be crazy."
The Stony Island Arts Bank is scheduled to open to the public on this week.