Chicagoans Remember Evergreen Plaza Ahead of Demolition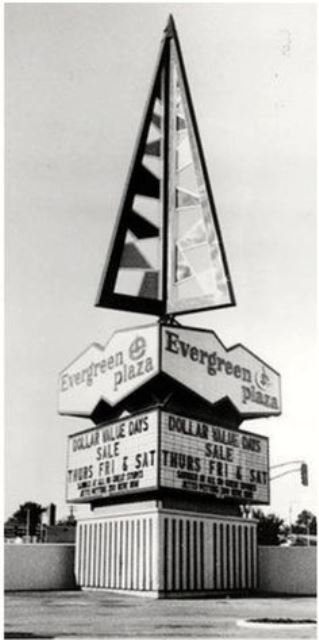 Consumers often times have an emotional attachment to places where they shop. Sometimes, they even give nicknames to their favorite shopping centers.
Evergreen Plaza, which is scheduled for demolition this week, was nicknamed "The Plaza."
The Plaza, in Evergreen Park, Ill., originally opened in 1952 as an open-air mall and was later enclosed in the 1960s. It became the nation's first suburban indoor shopping center. At one point, it housed 120 stores and a food court.
In recent years, the Plaza fell on hard times. Shops there struggled to make a profit and many went out of business. Evergreen Park officials announced earlier this year that another mall will be built once the current structure was torn down, a sad reality for area residents who once shopped there.

The Chicago Citizen Newspaper spoke with several Chicagoans who have fond memories of the iconic shopping center. Some lived nearby, worked at The Plaza, or used it as an after school hangout.
High School counselor Adriane Hanes grew up in Chicago's Beverly neighborhood which shores up against Evergreen Park. She says she could see Evergreen Plaza out of her back window.
"Every Saturday, a group of friends and I would go see a movie and eat pizza at Sbarro's. I shopped in so many stores in The Plaza," Hanes says. "I still shop in Carson's. I have so many memories that there are too many to list."
Hanes, alum of nearby Morgan Park High School, went on to say that she hopes something productive will be done with the land.

"I hope it's a nice outdoor shopping center with stores that we don't have in the area. There are places that I like that I have to travel to get to...Best Buy, Ulta, T.J. Maxx, and more," Hanes said.
True Star magazine co-founder Na-Tae' Thompson has fond memories of Evergreen Plaza and the movie theater that once existed adjacent to it.
"I remember going there to see Malcolm X with Mr. McGee [Morgan Park High School teacher] from my afro history class at Morgan Park," Thompson says. "I also remember shopping at a particular store for all of my Girbaud jeans. Shopped there so much, they gave me a discount card."
Online radio show host Kenneth Davis says the tearing down of The Plaza is a sober reminder of how consumers shop these days.
"Nothing like closed business to let you know time flies," Davis says. "Good memories to say the least. I know it is dead, but one question? In The Plaza's prime why didn't they do more with the lower level then just have the bathrooms and a beauty supply store, seemed like a waste."
Music producer Glen Johnson once worked at a store in The Plaza called "Air Graffix." He too has positive memories of making air-brushed t-shirts while shoppers observed him.
"Too many memories man. We drew large crowds while we painted (especially during the holidays)," Johnson said. " We watched cats breakdance in the hallway and I learned so much from my man Rawfa and Yave [friends].
South Shore resident Eunice Winston has a special connection to Evergreen Plaza. His mother Brenda worked at the Rogers and Holland jewelry store for many years.
"I would enjoy taking trips to The Plaza to hang out and pop up on my mom," Winston says. "She would be so happy to see me, all her co-workers knew me, they we like my Evergreen family."