Q & A with Kim Foxx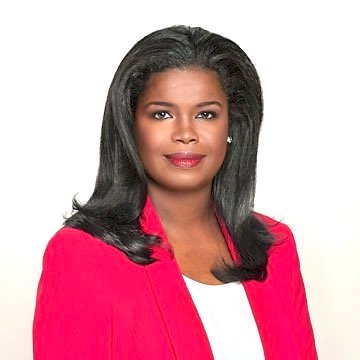 Kim Foxx, former chief of staff to Cook County Board President Toni Preckwinkle, believes that the criminal justice system in Cook County could use some shaking up. And the former Cabrini Green Housing Complex resident believes that she is the person to unseat current Cook County State's Attorney Anita Alvarez.
In the meantime, Foxx has picked up endorsements from Ill. State Sen. Kwame Raoul (Dist-13th), City of Chicago Treasurer Kurt Summers, Congresswoman Jan Schakowsky (D-Chicago), SEIU Local 73, and Cook County Board President Toni Preckwinkle among others.
Foxx, a Flossmoor, Ill. resident, isn't the only one who wants to unseat Alvarez. She joins a field of candidates that includes attorney Donna More, Cook County Commissioner John Fritchey (Dist.-12th) and Cook County Public Defender Amy Campanelli.
The Chicago Citizen Newspaper asked Foxx about the timing of her candidacy, the legitimacy of the Black Lives Matter movement, victim shaming when it comes to sexual assault, her personal story and her role in the Free Spirit Media organization.

Why is now the time to challenge Anita Alvarez?
It's long overdue. We have a two-term incumbent who has proven and demonstrated that she hasn't put the needs of the community first. She has continued to practice policies that have destabilized communities. It made perfect sense in this election cycle to put an end to that. Time is of the essence to be able to rectify what is failed leadership. Now is the time.
Your story is well-known. Why do you believe that it resonates with so many people?
I think part of the reason I felt compelled to share my story is because I come from a community that was ravaged by violence. There were people in that community who wanted to live a good quality of life just like everyone else. That's in the forefront of my mind when I think about this job and what I want to bring to it. It resonates with me what it was like to not want to go outside. We used to get in my grandmother's tub when they started shooting. I know there are kids out there right now that feel the same way. If I forget that, there's no point in doing this.
What are people in the community telling you about what they want from their county state's attorney?
People have a fair amount of skepticism…The number one questions I get: is 'How are you sure that you could change things?' What's going to make you different from anyone else?
You were a victim of sexually assault. Why do you think it is hard for victims to speak out?
I think it is time for a bigger and more expansive conversation around rape in our communities. …There's a sense that the victim must have done something wrong. Rape is one of those cases, as a former prosecutor, that is difficult case to win a conviction on. You have to have a victim come forward and speak on the most traumatic experience in their lives. You're talking about that in a room full of strangers. There's a fear by men and women about coming forward because it's a matter of credibility.