Napoleon Harris Officially Announces Senate Run
Danny Davis Backs Andrea Zopp for Seat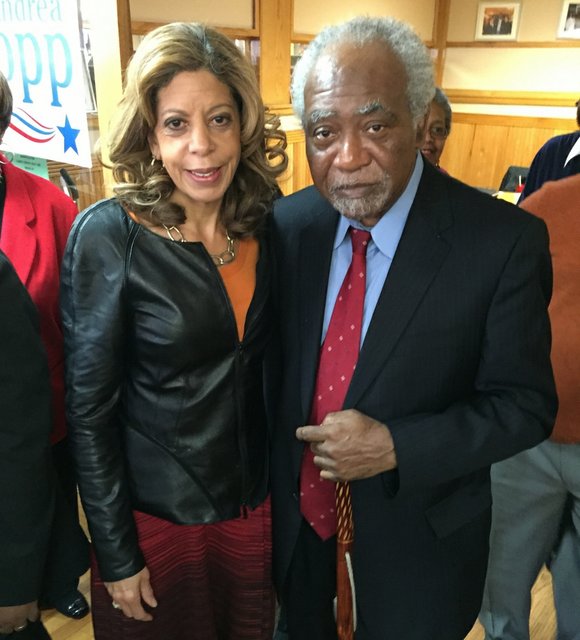 Returning to his former high school in Harvey, Ill., Ill. State Sen. Napoleon Harris (Dist.-15th) officially announced Tuesday he is jumping into the U.S Senate race.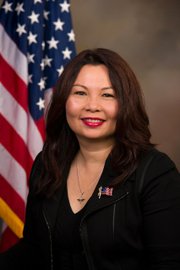 Harris, a former Thornton High School, Northwestern University and NFL football star, is challenging U.S. Rep. Tammy Duckworth and former Chicago Urban League head Andrea Zopp in the Democratic primary.
For months, Harris, who owns pizza eateries, has toyed with the idea of running for U.S. Senate.
Harris told the Chicago Citizen Newspaper in August he might run because he wanted to create employment opportunities and provide more money to public schools.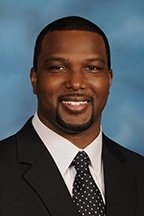 "We need to properly fund education," Harris said. "We need to stop attacks on teachers. We need to get back to the basics of teaching and make sure that our children are properly educated. We always say we want our kids to be the best educated but we don't do anything to fund them."
On Harris' entry into the race, Zopp said: "Although his entry into the Democratic primary is extremely late, I welcome [Harris] to this important conversation about the future of our state and country."
Harris' formal announcement comes just two days after U.S. Rep. Danny Davis (Dist.-7th) threw his support to Zopp.
 "[Zopp] has walked the walk that I have walked," said Davis, "She has the experience; she has worked in the public sector and the private sector. She has devoted years and years. She has the skill and ability to get in there with all of the individual opinions and negotiate skillfully for our problems. I have come to the conclusion that out of all the candidates running in this race, the one who can best represent what I believe are the most important issues we face is Andrea Zopp."
The endorsement from the long-serving, powerful congressman could help Zopp further attract African American voters, particularly on Chicago's West Side, which Davis represents.
Zopp, a Harvard law school graduate, already has high visibility in the black community as the former head of the Chicago Urban League.
Harris also is African American. His official entry into the race could create a tough battle for black votes.
"I am honored and humbled to have his endorsement . . . for my campaign for the U.S. Senate," Zopp said. "Congressman Davis has dedicated his life to serving the people of the 7th District and I look forward to joining him in Washington to fight for the people of Illinois."
A spokesman for Duckworth (8th Dist.) could not be reached for comment.
The winner of the primary faces incumbent Mark Kirk, a Republican.