Gus Savage, Founder of the Chicago Citizen Newspaper, Congressman, Dies at 90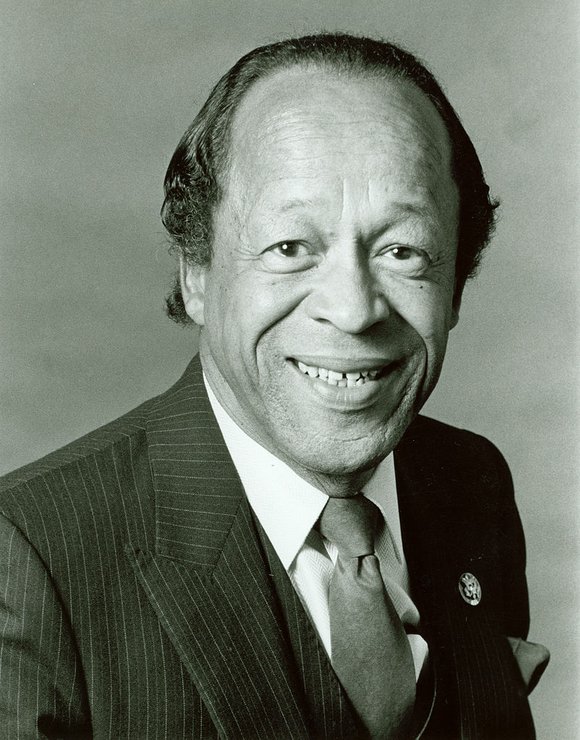 Gus Savage, the former congressman, civil rights activist and journalist, was his usual outspoken self on his 90th birthday party.
He talked about "corporations putting profits over people." He reminded his guests about the importance of remembering that anything is possible.
And Savage was also gracious to the roughly 25 people who attended the party at his son Thomas Savage's home in south suburban Olympia Fields, Ill.
"He said he was glad I was there," recalled Ill. State Sen. Jacqueline Collins (16th Dist.).
On the following morning, Oct. 31, Savage died after suffering from a long illness.
"He was seriously ill but at the same time he was vigorous," his son Tommy Savage said. "He liked to live life to its fullness. He fought the good fight. Even though we weren't expecting it, he is in a better place."
Throughout his life, Savage made his mark in politics, journalism and civil rights.
He expressed many of his views as the founding publisher of the Citizen Newspaper chain, which he started in 1965. The newspaper group, later named the Chicago Citizen Newspaper, is the largest chain of African-American owned newspapers in the Midwest.
"As a journalist, he was a trailblazer and catalyst for change," recalled Collins, who worked for Savage as a reporter and editor in the 1970s. "He was a political genius and our standard bearer of truth."
It was Savage's early tough background that influenced his personality, some of his friends said.
Born in Detroit, Mich. in 1925, Savage and his family moved to Chicago five years later, struggling financially in a tough South Side neighborhood.
After attending Wendell Phillips High School and winning local boxing championships, he entered the military.
Savage initially was recruited to be one of the famed Tuskegee Airmen but the military instead sent the Golden Glove boxing champion to the ring.

Savage wasn't happy about how the military used him in the service, his son said.
He also experienced racism and segregation in the South.
However, Savage met the love of his life, in Eunice King, while visiting Birmingham, Ala.
The couple married and reared two children in Chicago, Thomas and Emma.
Savage attended Roosevelt University in Chicago, becoming lifelong friends with the late Chicago Mayor Harold Washington and businessman Dempsey Travis.
One of Savage's early publications, The American Negro, was among the first to print a photograph of the mutilated body of
Emmett Till, the Chicago teenager who was lynched in Mississippi in 1955.
Savage had said he ran image before Jet magazine and the Chicago Defender, which help spark national outcry over Till's murder.
Savage eventually worked for the Woodlawn Booster newspaper in Chicago. He left the newspaper after having editorial disagreements.

So, Savage started the Citizen Newspaper in 1965.
"He used the newspaper's platform to tout black businesses," Savage said.
He led campaigns against the Chicago political machine and touted equal housing.
The Rev. Jesse Jackson Sr. said: "He was a town crier for justice."
William Garth, Sr. who worked for Savage and now the owner of the Chicago Citizen Newspaper group, agreed.