Wilson to Announce Presidential Bid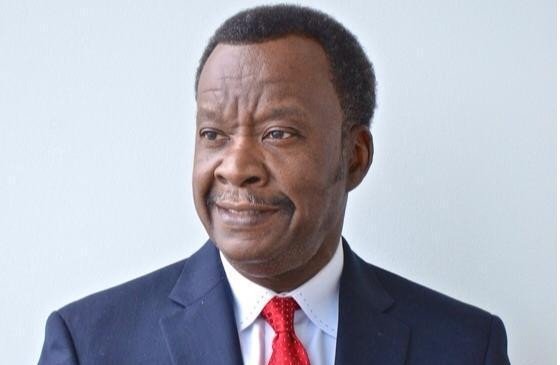 With some national name recognition already garnered following his recent, unsuccessful run for mayor of Chicago, millionaire businessman, Willie Wilson, is expected to announce June 1 that he is indeed a 2016 presidential candidate, according to Denise Spencer who worked on Wilson's communications team during his run for mayor and is now part of his presidential candidacy team.
"This is what America's about and this is what freedom's about," Wilson was quoted saying during a WGN television news interview. "If we get involved and we do something, we can make a difference."
Wilson's story first made headlines during his campaign for mayor of Chicago earlier this year, the son of a Louisiana sharecropper who left home at age 13 with only a seventh-grade education and went from working as janitor at a McDonald's restaurant to becoming a McDonald's franchise owner.
Wilson, born in 1948 in Gilbert, La., delved into several entrepreneurial business ventures, before deciding on a career in politics.
In 1987 he founded his own television production company, Willie Wilson Productions. In 1988, he sold his McDonald's restaurants to dedicate his life to Gospel music and before long was performing as a solo artist recording four Gospel albums.
Riding the success of his production company, in 1989, Wilson's Singsation, premiered as a half-hour weekly Gospel music program in Chicago that still airs every Sunday.
Wilson has a Doctoral of Divinity from Mt. Carmel Theological Seminary, A Doctor of Humane Letters from Chicago Baptist Institute, an Honorary Doctorate in Humanitarism from Swisher Bible College and Doctorate in Humanitarism from Denver Institute of Urban Studies and Adult College.
Described as someone who pulled himself up by the "boot straps," Wilson diversified his portfolio when he founded Omar Medical Supplies in 1987 and Gemini Electronics, a telecommunications company in 1997.
Wilson received just 10 percent of the vote when he ran for mayor of Chicago but is not allowing that to discourage him as he pursues the White House.
"Why should I sit on the sidelines when this country, America, has been so good to me and I can afford to get out there and help," Wilson was quoted saying.
Though Wilson contributed to a mayoral run, donating $1 million to his own campaign, he reportedly will seek donations in his bid for the White House.
"I'm serious about it. If I get into it, I'll get into it to win. And I'll win because the heart says I'm trying to do what's right," Wilson was quoted saying.