Ciara: The New Fashion Icon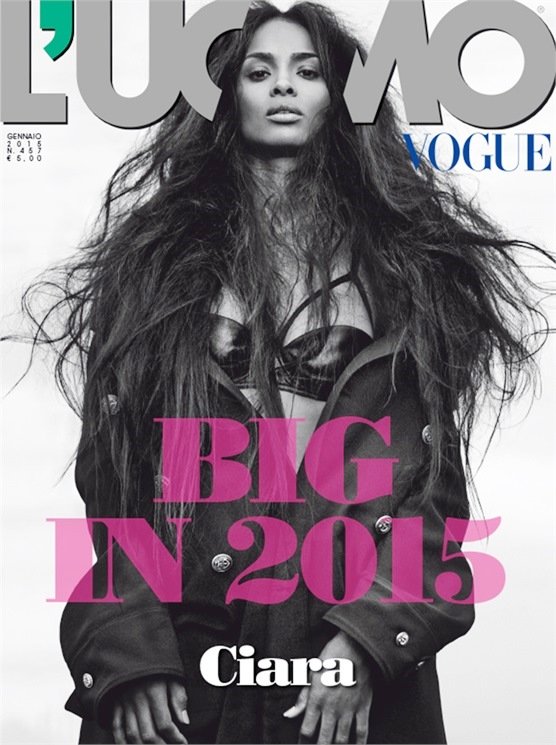 Seattle Seahawks quarterback Russell Wilson, asked R&B singer Ciara to attend the White House state Dinner last week...and now she's a fashion icon. No question about it.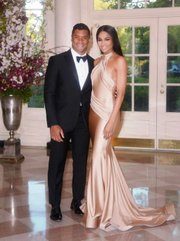 Ciara's gown was designed by Walter Mendez, an American designer who is undoubtedly reveling in the fact that Ciara's svelte, flawless body made that dress look like it was worth a million dollars.
By the way, Ciara recently completed a photo shoot for German Vogue fashion magazine and she looked amazing.
Ciara, born Ciara Princess Harris on October 25, 1985, was born in Austin, Texas. In 2002, she met music producer Jazze Pha and with his help, signed a record deal with LaFace Records.
In 2004, Ciara released her debut studio album titled Goodies, which was certified triple platinum by the Recording Industry Association of America (RIAA), earning her four nominations at the 48th Annual Grammy Awards. Her second studio album, Ciara: The Evolution, which was released in 2006, spawned the hit singles "Get Up", "Promise", and "Like a Boy" also went platinum.
In 2006, Ciara made her film debut in All You've Got, followed by Mama, I Want to Sing! (2012) and That's My Boy (2012). In 2013, Ciara had a recurring role in the US TV series, The Game. Since making her musical debut in 2004, Ciara has attained eight Billboard Hot 100 top-ten singles, including a number one. She has also earned numerous awards and accolades, including three BET Awards, three MTV Video Music Awards, three MOBO Awards, and one Grammy Award. To date, Ciara has sold over 23 million records worldwide.