'Empire' out in a flourish for Fox
3/24/2015, 5:16 p.m.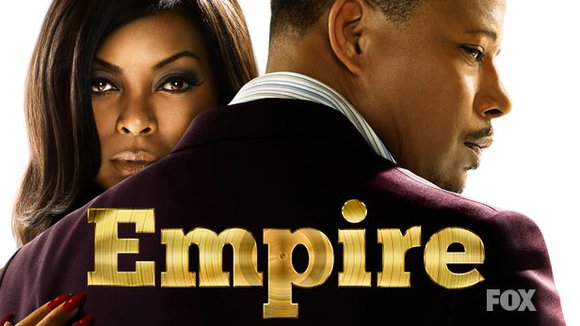 NEW YORK (AP) -- Now that Fox has established "Empire" as the biggest new hit of the television season, it has to work on the rest of its lineup.
The music business family drama logged 17.6 million viewers for its first season finale last week, easily the most popular prime-time program on the air, the Nielsen company said. Viewership grew for every new episode this season.
"Empire" is now done for the season and so far hasn't translated its popularity to other Fox shows. "American Idol" reached 8.5 million viewers last week, but it's a steep drop to the next most-watched scripted series, an episode of the new comedy "Last Man on Earth" with 4.5 million viewers, Nielsen said Tuesday. The comedy did finish within Nielsen's top 10 among viewers aged 18-to-49, which is Fox's target audience.
Fox announced on Tuesday what it hopes will be another event series, the return of "The X-Files" for a six-episode run starting this summer.
CBS won the week in prime time with an average of 7.2 million viewers, although the network aired several reruns with the start of the NCAA men's basketball tournament. ABC had 6.3 million, NBC had 6.1 million, Fox had 5.3 million, Univision had 2.8 million, the CW had 1.7 million, Telemundo had 1.3 million and ION Television had 1.2 million.
With a lineup of NCAA games, TNT was the most-watched cable network, averaging 2.42 million viewers. Sister station TBS had 2.32 million. USA had 1.85 million, AMC had 1.83 million and Fox News Channel had 1.81 million.
NBC's "Nightly News" topped the evening newscasts with an average of 8.5 million viewers, ABC's "World News Tonight" had 8 million and the "CBS Evening News" had 6.9 million.
For the week of March 16-22, the top 10 shows, their networks and viewerships: "Empire" (Wednesday, 9 p.m.), Fox, 17.62 million; "Empire" (Wednesday, 8 p.m.), Fox, 15.82 million; "Dancing With the Stars," ABC, 14.16 million; "The Walking Dead," AMC, 13.76 million; "The Voice" (Tuesday), NBC, 12.82 million; "The Voice" (Monday), NBC, 12.57 million; "60 Minutes," CBS, 11.58 million; "Madam Secretary," CBS, 10.79 million; "NCIS," CBS, 10 million; 10. "Survivor," CBS, 9.62 million.
---
ABC is owned by The Walt Disney Co. CBS is owned by CBS Corp. CW is a joint venture of Warner Bros. Entertainment and CBS Corp. Fox is owned by 21st Century Fox. NBC and Telemundo are owned by Comcast Corp. ION Television is owned by ION Media Networks.
---
By DAVID BAUDER
Online:
http://www.nielsen.com