City to Remove 50 Red Light Cameras from 25 Intersections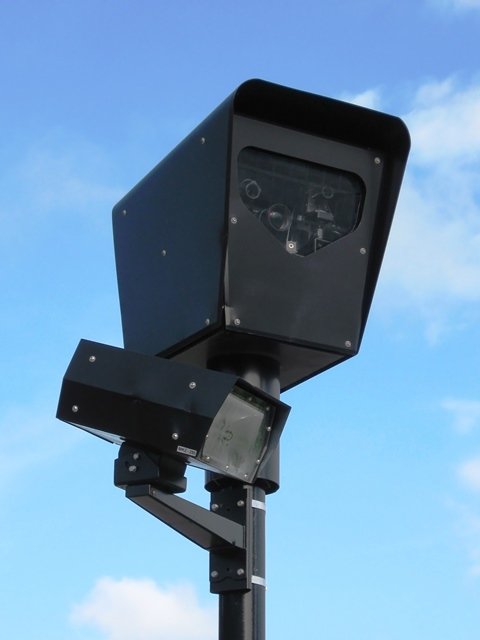 Chicago Mayor Rahm Emanuel, a host of Chicago Aldermen and the Chicago Department of Transportation (CDOT) announced the removal of 50 red light enforcement cameras across the city at locations that reportedly have seen a significant reduction of serious crashes.
"Red light cameras help reduce the most dangerous crashes and allow police officers to concentrate on fighting crime, not writing traffic violations, and public trust is vital for this program to be effective," said Mayor Emanuel.
Last year, 32 cameras were removed from operation at 16 intersections, which was the first time the total number of cameras had been reduced in the more than ten year history of the program.  All of the cameras in the program were installed prior to 2011.
As they did last year, CDOT reportedly conducted a review of crash data from the Illinois Department of Transportation (IDOT) to determine a list of intersections recommended for removal. After reviewing the 2013 IDOT data, which is the most recent available, CDOT, this year, will remove 50 cameras from 25 intersections which have seen a significant reduction in angle crashes.

Additionally, the Mayor and Aldermen outlined an ordinance for continued red light camera reform implementation:
·         Requiring a public community meeting before red light cameras are removed, moved or added.
·         Outlining an accelerated installation of pedestrian countdown timers at all remaining red light camera intersections without timers by June 1. Out of the 174 intersections with red light cameras, 42 do not yet have pedestrian countdown timers. Installation of those last 42 timers was originally scheduled to be complete by the end of the year, but the ordinance will compress that timeline.
·         Providing an opportunity for first time offenders to enroll in an online safety traffic class, in lieu of paying a $100 fine.
"Traffic safety is a top priority for CDOT, and the red light camera enforcement program is an important piece of our overall efforts to improve public safety," said CDOT Commissioner Rebekah Scheinfeld. "These benefits have also been recognized by residents, and that's why we will be seeking additional public input on these recommended removals this year, as last year, some communities asked to keep cameras that were recommended for removal."
Aldermen Anthony Beale, (9th Ward); Tom Tunney, (44th Ward); Natashia Holmes, (7th Ward); John Pope, (10th Ward); George Cardenas, (12th Ward); Lona Lane, (18th Ward); Howard Brookins Jr. , (21st Ward); Walter Burnett Jr., (27th Ward) Ray Suarez, (31st Ward); Carrie Austin, (34th Ward); Emma Mitts, (37th Ward); Roberto Maldonado, (26rh Ward); Deborah Graham, (29th Ward), are in support of camera removals.
The 25 intersections where red light cameras will be removed are as follows:
Ashland Avenue and 47th Street
Ashland Avenue and 63rd Street
Ashland and Archer Avenues
Ashland and Diversey Avenues
Ashland Avenue and Garfield Blvd.
California and 31st Street
Central Avenue and Madison Street
Cicero Avenue and Stevenson Expressway
Cornell Avenue and 57th Street
Cottage Grove Avenue and 95th Street
Damen Avenue and Blue Island Blvd.
Elston and Foster Avenues
Halsted and 63rd Streets
Halsted and 83rd Streets
Harlem Avenue and Northwest Highway
Jeffrey Avenue and 79th Street
Kimball, McCormick and Lincoln Avenues
Narragansett, 55th Street and Archer Avenue
Osceola and Touhy Avenues
Pulaski Rd. and Montrose Avenue
Stony Island and 83rd Streets
Vincennes and 111th Streets
Western Avenue and 51st Street
Western, Armitage and Milwaukee Avenues
Western and Pratt Avenues
Cameras at these intersections stopped issuing tickets as of 12:01 a.m. Friday, March 6, according to information provided by the City.