Dr. Webb Evans "Mr. Buy Black" Dies at Age 101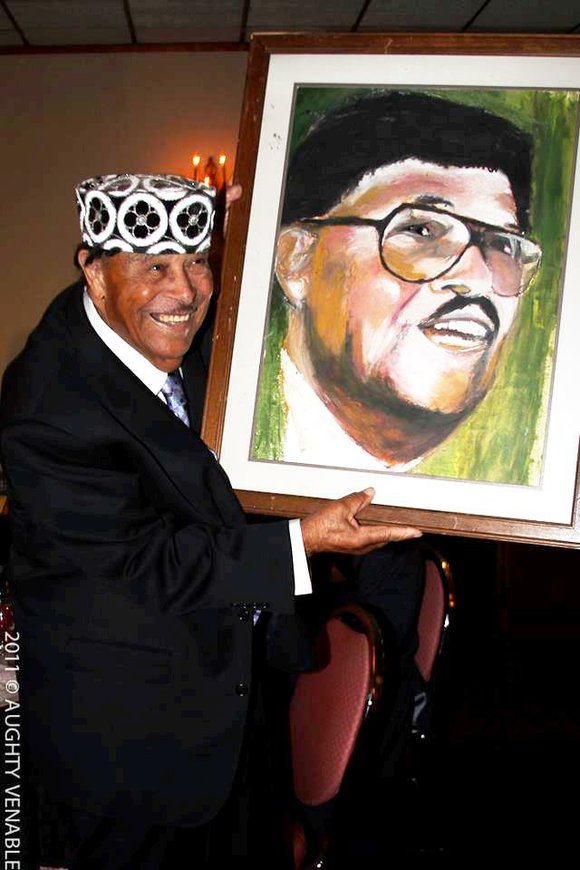 The beloved Rev. Dr. Webb Evans known as "Mr. Buy Black," founder of the United American Progress Association (uapa), died Feb. 23rd at Mercy Hospital in Chicago, at 101 years of age.
As one of the most socially active seniors in Chicago, Dr. Evans, for 51 years, served as President of the UAPA as he endeavored to make life better for African Americans.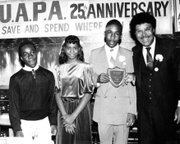 At the forefront of Dr. Evans' legacy was his fight for economic justice for African Americans, which began with his march with A. Phillip Randolph, according to information from Minister Rahim Chesed Anton, who in Nov. 2012 was appointed by Dr. Evans as Founder of the Temple of Mercy Association as the new president of the UAPA and who is currently working on a food co-operative supermarket.
A. Phillip Randolph organized and led the Brotherhood of Sleeping Car Porters, the first predominantly African American labor union. In the early civil-rights movement, Randolph led the March on Washington Movement.
Dr. Webb Evans always believed that "the race who create jobs will always have more jobs than those who only look for jobs," Anton told the Chicago Citizen Newspaper. "For 52 years he's preached that if we would circulate our dollars with Black-owned business we could create more jobs for Black people. During the Civil Rights movement he's marched with A. Philip Randolph, Dr. Martin Luther King, Jr. and worked Dr. Vernon John. I, Minister Rahim Aton, as President of the United American Progress Association, founded in 1961 by Dr. Webb Evans, will work hard to keep his legacy alive. The first project we will undertake is fund raising to purchase the commercial property located on 79th Street between hermitage and Paulina and refurbish all existing structures into a community center that will be named; The Dr. Webb Evans Center for Economic Change. The center will serve as a living breathing entity honoring the life work of Dr. Webb Evans-Mr. Buy Black!"
The UAPA organization works 365 days a year encouraging African Americans to spend their money with African American business owners within the community.
Dr. Evans accompanied Dr. Martin Luther King, Jr. in Washington, D.C. in 1963. He also marched with Lu Palmer, Rev. Jesse L. Jackson, Sr., and others in Chicago.
Dr. Evans never wavered from his push to inspire African Americans to invest their money in their own community, build more businesses to create more jobs for Blacks.

Dr. Evans reportedly said that he was sometimes told that people of other races never tell each other to shop within their community.
"They don't have to be told because they are already doing it without being told…They don't live in the (Black) community and their only interest is to come in and get the money out. Since we don't have Black business owners bringing money from the Arab, Asian, or Caucasian communities, Blacks should keep every dollar possible in the Black community by buying Black." ~~Dr. Webb Evans.
Dr. Evans' many accolades and recognitions include:
· Honorary Citizen of the Great Volunteer State of Tennessee by Governor Frank G. Clement.
· Induction into Chicago Senior Citizen Hall of Fame.
· Listed in Who's Who in Black America.
· Traveled to Israel to study the Lifestyle of Blacks in the Holy Land.
· Publisher of 3 books.
· Selected Ambassador for Peace by the Interreligious and International for World Peace Organization.
· Honored with a Life Time Achievement Awards from WVON Radio Station, presented by Comedian Dick Gregory and another one from the Pastors Conference.

· The Thurgood Marshall Award from the National Civil Rights Library Organization
Pre-Past for Dr. Evans is set for 9:30 a.m., Sat. March 7th at Cathedral Baptist Church, 4821 S. Wabash Ave. Funeral service is scheduled for 11 a.m.