Village of Dolton Ordinance Gives Residents Recall Power
Lee Edwards | 6/26/2015, 4:58 p.m.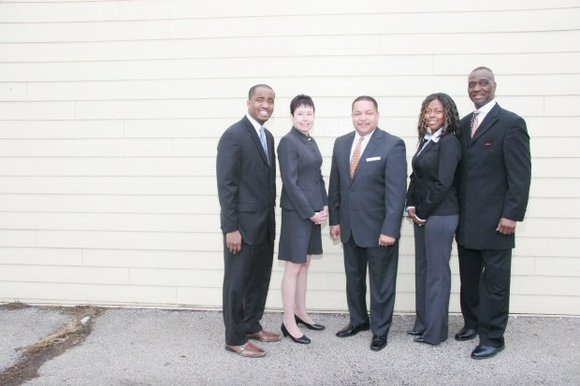 The Village of Dolton's Board of Trustees recently approved the passage of Ordinance 15-022 giving residents of the village the power to recall elected officials during the 2016 election.
Village of Dolton Mayor Riley Rogers met with several attorneys before proposing the ordinance and cited recall referendums in Illinois and Wisconsin as precedents.

According to the Ordinance, only elected officials who took office before 2015 can have their seats recalled. Elected officials who can be affected by the new ordinance include: Mayor Riley Rogers
• Village Clerk Mary Kay Duggan
• Trustee Tiffany Henyard
• Trustee Robert Hunt
• Trustee Stanley Brown
"If the residents think that you've been doing your job adequately you'll survive... if [they] don't the residents will speak just like any other election," said Rogers. "Every elected official is responsible and accountable to the residents. All we're saying is that we're voting to put an ordinance in place to let the residents take another look. If you want to get petitions to put me as a referendum on the ballot for the primary do your work."
Meanwhile, trustees Henyard and Hunt, who both opposed the ordinance, believe Rogers is attempting to handpick Village officials. According to the Ordinance, Rogers will have the authority to select replacements to the vacant seats if he himself is not recalled. Rogers successfully campaigned for the elections of newly elected trustees Duane Muhammad, Robert E. Pierson Jr. and Valeria Stubbs during their primary elections in 2014.

"This Mayor is making a power grab – period," said Hunt. "He's pushing for complete dominance and control in this community and he'll stop at nothing to achieve it. Not only does he want to create an environment where he gets to hand pick the Village Board in order to advance anything he wants, but he also recently appointed himself Police Chief. The mayor is acting like some third world dictator who intends to run everything at the expense of the people."
Henyard believes Rogers is using the Ordinance as retaliation against trustees that previously disagreed with him. Henyard said although the ordinance is "dividing the community" she will continue to work alongside Rogers for the sake of Dolton moving forward.

"One person should not get upset because others do not agree with him and then want to recall seats…," said Henyard.

The Village of Dolton is a suburban community of 25,000 residents located about 23 miles south of Downtown Chicago. To learn more visit http://vodolton.org/.