Walgreens to Close Several Stores Across Chicagoland
6/17/2015, 3:54 p.m.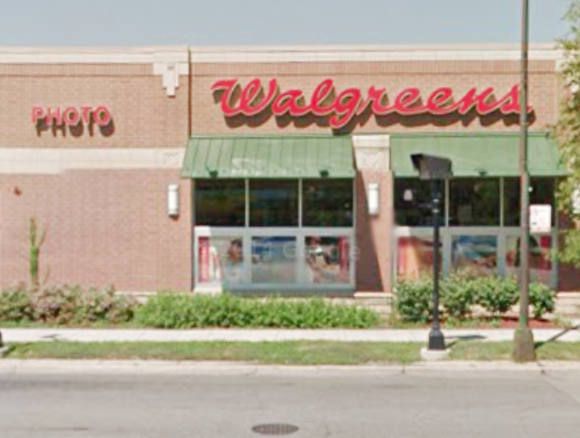 There is bad news for many Walgreens shoppers who frequent Store #7876 at 7544 S. Stony Island Ave. in Chicago; it is closing its doors the week of June 14, 2015. Customers who get medical prescriptions filled at this location will be transferred and serviced at Jewel-Osco, 7530 S. Stony Island Ave.

Walgreens Store #7876 opened almost nine years ago complete with a full in-store pharmacy, a drive-thru pharmacy, full liquor department, Blue Rhino propane gas exchange, partial grocery store and a convenience item section.

Walgreens is not the first business to close at the shopping center located on the southeast corner of 75th & Stony Island Ave. Staples, a national office supply retailer, moved from the shopping center to a new location on May 17, 2014.
Stores remaining in the complex include Anna's Linens, K&G Clothing, DTRL and Jewel-Osco.

"These decisions to close the store are never easy and the process was certainly not easy," said Walgreens spokesman Phil Caruso. "We announced recently that we would be closing a number of stores in a cost reduction initiative and this happened to be one of those stores that fell into that category."
Listed below are additional Walgreens locations slated to close within the coming weeks:
· 3934 W. Diversey Ave, Chicago, Ill.
· 7652 W. Touhy Ave, Chicago, Ill.
· 3798 S. Western Ave, Chicago, Ill.
· 11104 S. Michigan Ave., Chicago, Ill.
· 7221 Lemont Rd, Downers Grove, Ill.
· 540 25th Ave., Bellwood, Ill.
· 688 Amersale Drive, Naperville, Ill.
Caruso stated Store #7876 employees were told about the closings several weeks ago. He explained that several employees from that location will be transferred to other stores.
"We expect to place a majority of that store's employees in other areas and we do expect that to occur," said Caruso.


The Walgreens locations listed below remain open and are within an eight mile radius of Store #7876:
· 1533 E. 67th St., Store #: 1101
· 8628 S. Cottage Grove Ave., Store #: 5124
· 2015 E. 79th St., Store #: 5033
· 7109 S. Jeffery Blvd., Store #: 10350
· 11 E. 75TH St., Store #: 3539
· 1616 E 87th St, Store #: 2387
Walgreens has over 125 locations throughout the Chicagoland area.

Founded in Chicago, Ill. in 1901, Walgreens is a nationwide chain drugstore that's an industry leader in sales and profits.

To learn more about Walgreens and find locations visit www.walgreens.com