Jackson Criticizes Democratic Committee for Backing Duckworth Over Zopp in Senate Race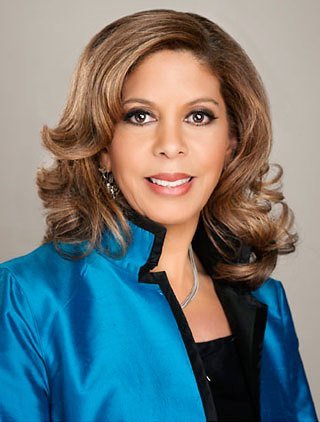 The Rev. Jesse Jackson, Sr. criticized the Democratic Senatorial Campaign Committee for endorsing U.S. Rep. Tammy Duckworth instead of Andrea Zopp in the U.S. Senate race in Illinois.
In a letter to the committee, Jackson said, "to the chagrin of many loyal Democrats, we have read in the press that [Duckworth] has been endorsed by your committee without a phone call or proper vetting conversation… Ms. Zopp is a distinguished lawyer and has worked in government," Jackson wrote to Jon Tester, chairman of the committee.
"She has directed the Chicago Urban League, engaged in job training programs, been committed to development building and multi-cultural relations, and spearheaded and implemented voter registration campaigns. Ms. Zopp is in the community she represents. She deserves respectful treatment."
Jackson added, "We appeal to you for further conversation."
Zopp said the committee's decision was "unfair."
The committee hasn't endorsed anyone in 35 years in a primary, Zopp said.
"Frankly, I'm saddened and shocked that the [the committee] would issue an endorsement without even interviewing me," she said.
Justin Barasky, a committee spokesman, said the committee met with U.S. Congresswomen Cheri Bustos (D-IL, 17th Dist.) and Robin Kelly (D-IL, 2nd Dist.), who is African-American, and others.
Barasky said, Zopp never requested a meeting.
The winner of the primary takes on Republican Sen. Mark Kirk, who was rocked by controversy last month after he said senate colleague Lindsey Graham, who is single, was a "bro with no hole."
Kirk said he heard the phrase on the South Side of Chicago.
Zopp responded that Kirk fed "directly into every racist stereotype that keeps our country from fulfilling its democratic potential."
She added, "Contrary to his statement, that is not how we talk on Chicago's South Side."
Kirk has apologized for his comments.
Last week, Zopp said she is moving forward with her plans seeking the Senate seat, saying that she has received more than $600,000 in campaign donations.
Zopp, a Harvard law school graduate, also said that her past experience as head of the Urban League will serve as an asset for her in the Senate race. Zopp boasts that she fought to increase opportunity for small businesses and entrepreneurs striving to recover from the Great Recession and that she is the first woman and African-American to serve as assistant Attorney in Cook County.
Zopp is married and has three children.